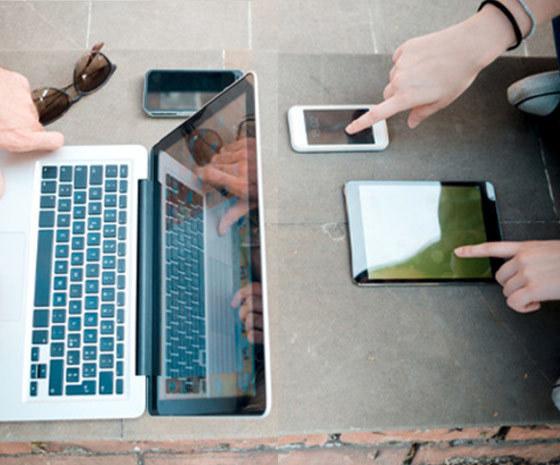 You may be deliberating which is the best digital publishing format for your content? The ideal digital publishing format for your edition is the one that serves best to fulfil your purpose. So, before taking the important decision of choosing one; take some time to research, test and assess the digital publishing formats available. Read a summary here of the extensive range of formats you can publish to with 3D Issue's digital publishing suite.
The good news is that publications created with 3D Issue are suitable for viewing on multiple devices leaving your issues accessible to the largest possible global audiences.
• Step1: Research your target audience: Find out which devices they most frequently consume their content on. Identify the required features to satisfy readers' needs and establish the digital publishing format that will work best accordingly. For instance, if you need to add graphics or rich media elements, then an online publication will suit better or if you need to create a traditional heavy book, the e-Reader format is the most appropriate. If it is aggregated online content a Hub would suit better and if the mobile audience is of high priority then perhaps a personalized branded App would be best.
• Step 2: Test your chosen formats: Keep your audience's need at heart and test the different formats available objectively. Work with a team to analyze the results and identify the pros and cons in selecting the format. You can do this easily be availing of the free trials that come with 3D Issue software and by studying the samples of each of the formats on our website.
• Step 3: Assess regularly: After selecting a digital publishing format, it is vital to evaluate regularly the performance of your digital publication according to your objectives. Link your publications to your Google Analytics account and see how your readers are interacting with your edition; which embedded videos they are watching, which links they are clicking and which pages they are spending the most time on? Establish tactics to get feedback from your end readers to find out if the selected format is having the desired impact and work persistently to improve your offering. Explore new options to add the necessary elements to engage your end readers more effectively.

Choosing the right format requires time investment to get information on the different options available – a worthwhile investment! Download our free e-Book to get more information on tips to create the right digital format for your audience and make the most from your digital publication.
You can also attend an online demonstration to watch our team create an online magazine.
You will also have the opportunity to ask questions and describe your project to us, please email info@3dissue.com we can offer advice on the formats to suit you and converse to clarify any doubts.
By Audrey Henry