Create
Mobile-first responsive publications
Interactive digital storytelling
Engaging Shareable content
Distribute
WCAG-compliant, accessible to all
Across all channels and devices
Secure distribution is an option
Analyze
Deep understanding of readership
Maximize publications' ROI
Clear dashboards boost productivity
Why Experios?
Want your responsive content quickly?
Reduce design time and cost by creating a single version that works seamlessly across all devices
Empower your design team
One design for all devices
Add interactive media
Use pre-designed templates
Creative team short on tech skills?
Empower your design team to produce their own publications without needing to wait for IT input
Codeless design tool
Simple-to-use platform
Intuitive for creatives
Reduced dependence on tech
Want publications accessible to all?
Empower the entire creative team to swiftly make fully-accessible responsive content experiences
WCAG and ADA compliant
Validator measures compliance
Unique compliance style section
Accessible on all devices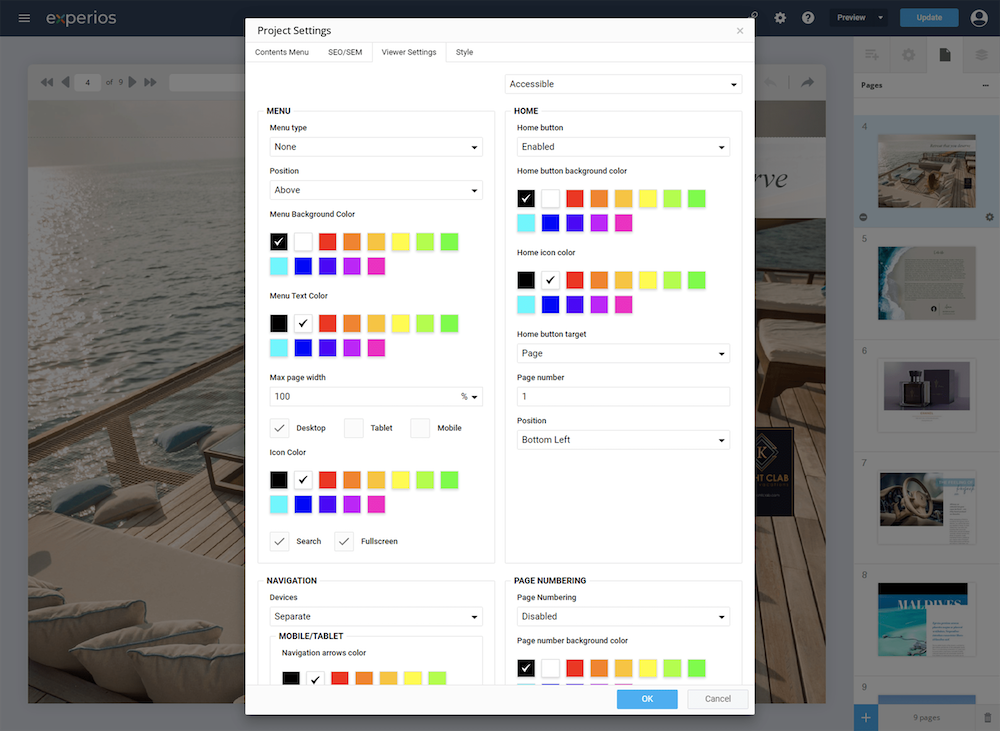 Need to keep all content on-brand?
Input your style guide to ensure brand consistency and auto create templates in house style
Input brand style guide
Able to lock in place
Style applied to templates
All blocks auto updated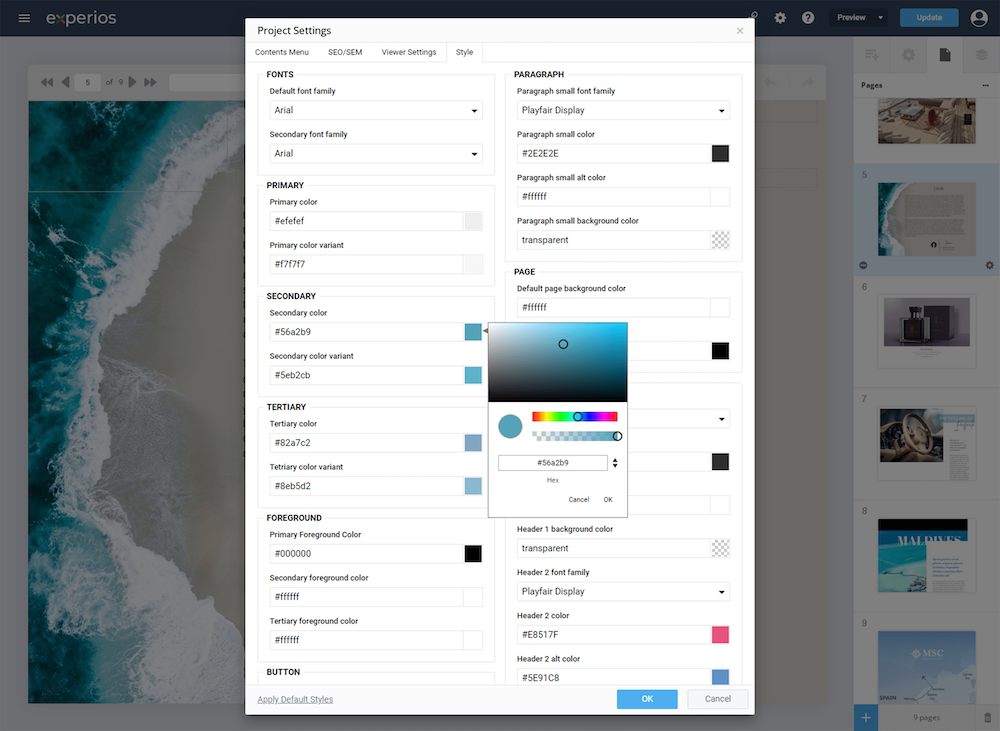 Self Hosting
With Experios, you can choose whether to host publications on our cloud or – for full control – on your own site
SEO
Experios has built-in SEO tools to optimize all publications. Responsive publications
rank higher on Google
Analytics
Gain deep readership insights to ensure a better ROI on your publications. Customisable dashboard for ease-of-use
Lead Capture
Embed a lead capture form in your digital publication to generate leads and rapidly build your sales pipeline
Calculate your savings with Experios
Slide to enter the number of pages you produce on average per month, and see how
much you can save by using Experios as your content experience solution
How many pages do you create per month?
20 pages
Experios will save you $27,881 in time and resources
per year vs creating manually
Ready to start saving? Get a custom savings estimate today
Client Examples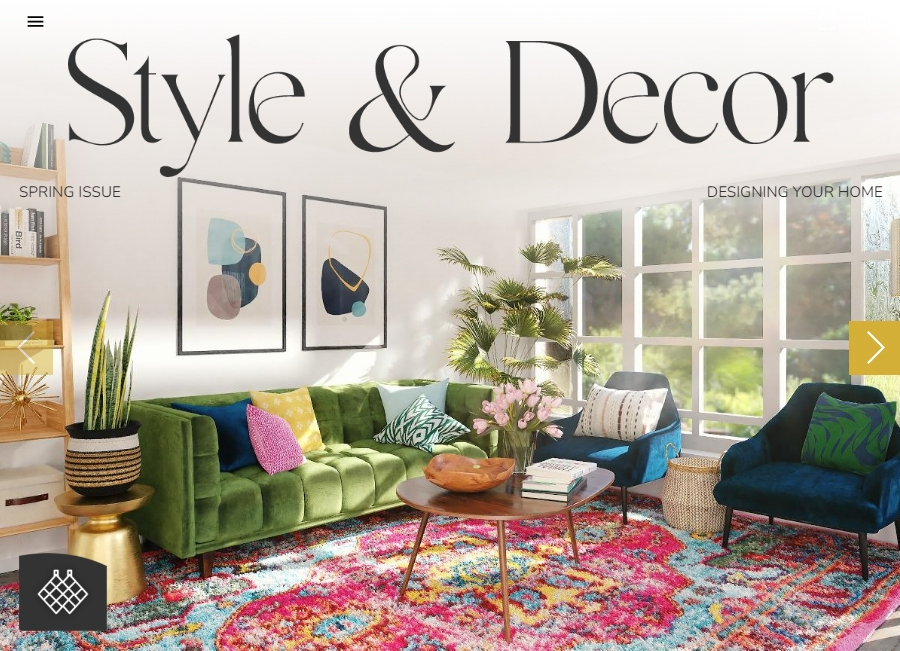 Style & Decor
The ultimate guide to decorating & design for everyone who wants to create a more beautiful life.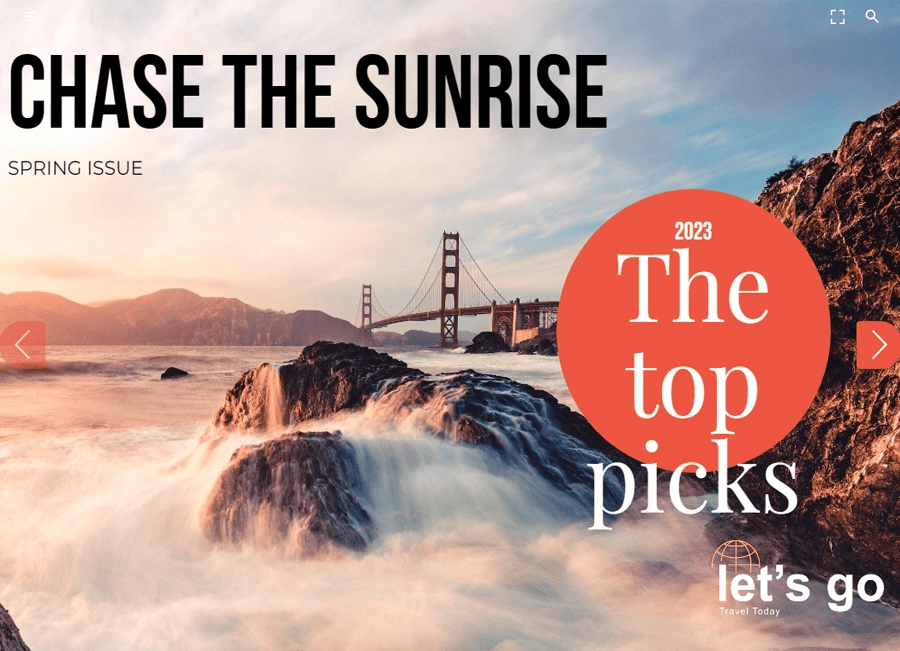 Let's Go Travel
Celebrating travel, we provide service & inspiration at every point of your journey.

White Label
Our white labelling option is perfect for those customers who want a low cost and low risk way to accelerate their company's growth.
Customise with your branding
Flexible timing options
Dedicated on-boarder
Onboarding
Our onboarding team work hard to ensure that all customers can harness the power of Experios to create beautiful content experiences.
Tutorials and 1-to-1 coaching
Manage access by user type
Control number of projects
Multiple Permission Levels
As demand for content grows, and more team members get involved,
keeping all of the output on-brand can prove challenging
Designer
Access to all design features and functions
Able to design organisation's templates
Power to control brand style elements
Writer
Access to publishing features and functions
Can change layout and add interactivity
Able to upload and publish content
Expert
Allows complete access to all functionality
Includes a built-in code editing environment
Add custom code for unique integrations
What our customers say…

James Rix
Marketing Director
Highly recommended
3D Issue software allows us to reach our audiences with new, innovative technology that compliments our editorial and advertising. They also have a personal approach to customer service. I highly recommend them.

Michelle Stringfellow
Instructional Designer
Fantastic Tool
Experios is a fantastic tool!
We are able to use the templates and populate content so that we can get it out as quickly as possible. I would definitely recommend Experios to any company.

Tim Landon
CEO
Our audience has doubled
Our Audience has more than doubled in 90 days and this is continuing and accelerating. Our objective is to keep growing at this rate. The customer service and engagement has been superb.