Creating Beautiful Content Experiences
Create responsive digital publications for all devices - easily, efficiently and cost-effectively - with the Experios platform
















Create mobile-centric responsive content experiences. The Experios platform lets you quickly and seamlessly build multi-screen digital publications for distribution across all your digital channels. Accessibility is ensured. And analytics improve your content's ROI
99% cost reduction
Reduce cost of responsive content creation to just 1% by eliminating the need for outsourcing to external development
x50 creation speed
Using our range of drag-and-drop template blocks, you'll speed up your responsive content creation rate by 50 times
x2 readership increase
Take advantage of a 2-fold increase in your readership by creating completely responsive and visually stunning content
100% accessibility
WCAG compliance can be enforced using our validator; it stops designs from being published without passing validation
Transform your PDFs into beautiful digital publications. Reach as many readers as possible with content that can be viewed on any device. Boost engagement and share-ability by adding rich media and interactive features.
Fast Publication
Flipbooks' integrated loader speeds up conversion and publication. Creating digital content has never been so easy
Boost Engagement
Choose features that'll add value for readers. Use analytics to see how readers engage to refine content offering
Reader Experience
Flipbooks work across every modern device and browser to deliver a great experience and reach more readers
Ease of Sharing
Flipbooks can be shared using the URL generated on publication. The viewer has optional built-in sharing functionality
What our customers say...

James Rix
Marketing Director
Highly recommended
3D Issue software allows us to reach our audiences with new, innovative technology that compliments our editorial and advertising. They also have a personal approach to customer service. I highly recommend them.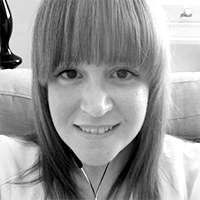 Sarah Luker
Content Manager
Very impressed
I couldn't recommend the 3D Issue team more highly. They quickly felt like an extension of my team and worked to very tight deadlines. I was so impressed.

Tim Landon
CEO
Our audience has doubled
Our Audience has more than doubled in 90 days and this is continuing and accelerating. Our objective is to keep growing at this rate. The customer service and engagement has been superb.