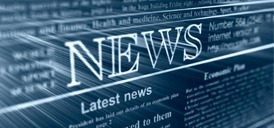 This blog post shall outline the file formats created by the page turning the software package 3D issue Suite. 3D Issue will convert PDF content and RSS content alike to numerous formats easily with minimal of fuss whether you use the output as an online catalog or just to make your own flip book the file formats created in 3D issue ensure that your readers can access publications regardless of their device.
First briefly we should identify the core differences between 3D Issue and the sister product 3D Issue Hubs which is part of the publishing suite. 3D Issue will convert any PDF content whilst Hubs will create digital publications from RSS feeds.
What is an RSS feed? An RSS feed may be simply defined a representation of a blog or webpage via text and basic images. RSS feeds are commonly used in Aggregator software, 3D Issue Hubs is a 'maggregator' in so far as it can create a specific magazine which only changes when the publisher decides.
3D Issue has two core modes in all editions Lite, Professional and Enterprise – these are Magazine Mode and eReader mode.
– So what is the difference between the 3D Issue Magazine Mode and eReader mode? The two modes create very different types of publications for example the Magazine mode has the following key features.
– Magazine mode converts PDF content into Interactive digital magazines which are Flash and HTML5 based – so they are viewed in a web browser;
– Magazine mode will allow for a simple upload to your website via the built in FTP uploading feature;
– Magazine mode is best suited to colourful publications which include media elements and require reader interactivity;

E-reader mode on the other hand has the following features:
– E-reader mode creates .epub and .mobi files;
– These files will not be uploaded to your server directly they must be added individually
– .epub and .mobi files are generally viewed on devices with greyscale screens like the Amazon kindle or Sony e-reader these devices can be limited to text only.
– Publications created in HTML5 and Flash (which would be created in the Magazine mode) have some advantages over epub and mobi files. The main advantage is that these publications can be opened any where there is an Internet connection on all web browsers.
– Publications created in the Magazine mode of 3D Issue also have the advantage of allowing readers to download a copy for off-line reading.
– Magazine mode can convert practically any PDF content with no concern for formatting or fonts every element is converted this does not apply to .epub and .mobi files where rare fonts or formatting can cause some complications.
For more information on digital publishing formats check out this previous blog postwww.3dissue.com/a-summary-of-e-publishing-formats/
By 3D Issue