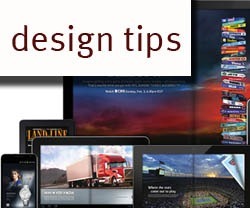 eMagazine design has evolved very rapidly in recent years. The trend has shifted from the provision of PDFs and digital replicas of printed versions to a focus on increased interactivity, accessibility and user-experience design. Today's blog compiles some digital magazine design ideas we think are rather nifty. Feel free to add in more ideas in the comments box below.
1. Embedded SWF
By embedding a SWF file to your digital publication, you can create the illusion of an animation which can greatly enhance the appearance of your magazine.
2. Background Image – Customize the skin
When choosing an image for your background consider that the image will be stretched to fit individuals browser. Textured or abstract images therefore work well, images with people not so well.
3. Add thumbnails
Add thumbnails to the magazine so readers can easily navigate through the magazine's pages.
4. Integrating Advertising
If you are not integrating advertising into your magazines consider if this is something you could do – you could start with simple banner advertisements and then add in-page adverts if it proves successful. If using 3D Issue, the height should be 60 pixels as this is consistent regardless of the end reader's browser size for banner ads. The width however requires a little thought at design stage. You could also use image ads, video, audio, flash, full-page adverts or in text ads by adding hyperlinks to the embedded files or by adding hotspots to the text of your digital magazine.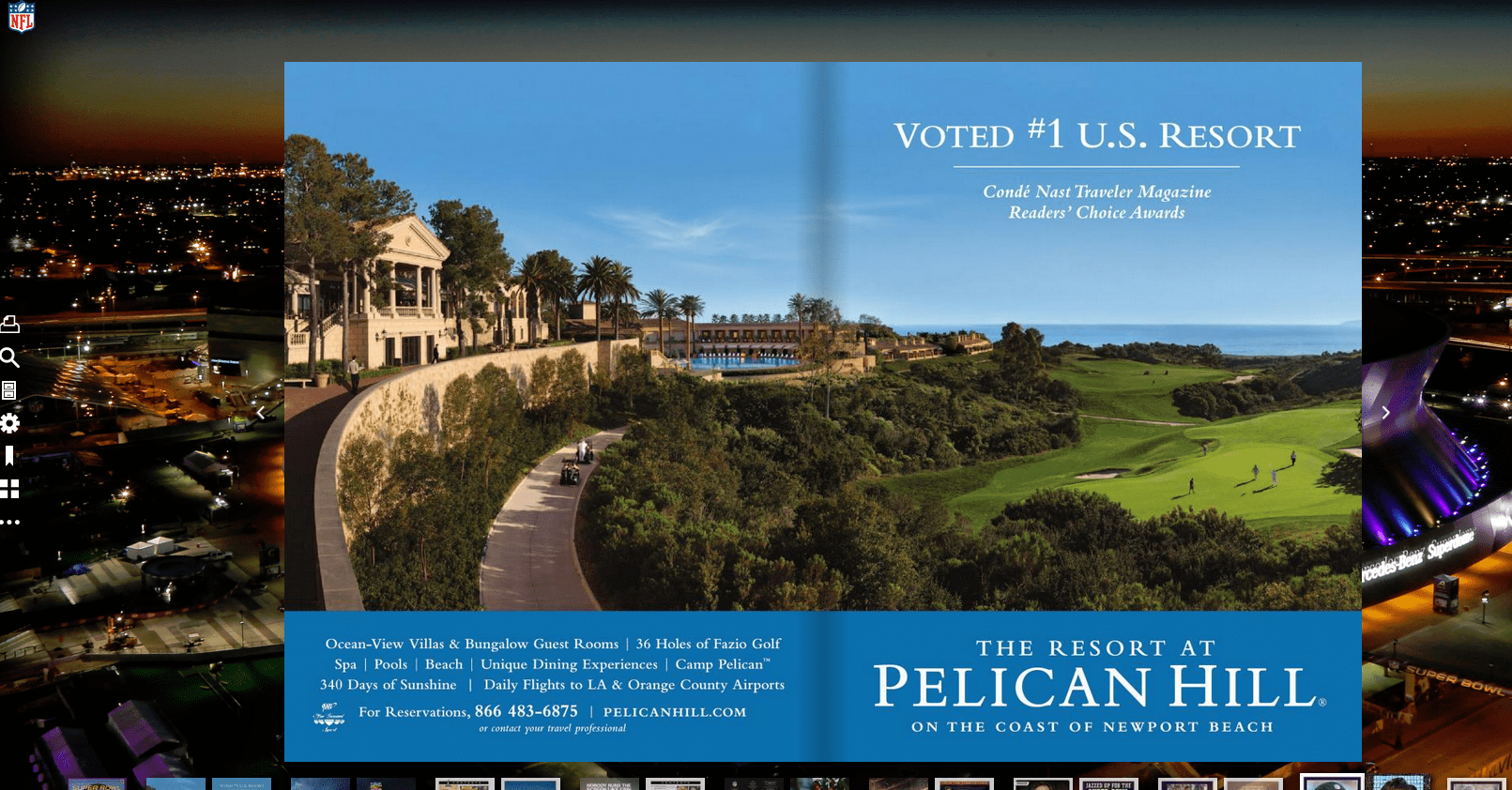 5. Embedding video
Embed videos in your magazine. If you feel the content is important to the reader, have the video auto-start upon opening that page of the publication.
6. Embed an image gallery or slideshow
Embedding an image gallery or slideshow can be a very appealing addition to your magazine – this would be particularly effective for retail magazines showcasing a large number of products.
7. Customize buttons
Swap button images dependant on relevance of the location they link to or the buttons call-to-action importance within your publication.
8. Add your company logo
Add branding to your digital magazine by including the company logo. Keep it visible at all times by positioning in the magazine skin, could also be included in the magazines pre-loader.
9. Don't keep readers waiting
Don't keep readers waiting  – ensure you get the balance right between the quality of your publication and the load speed.  Adjusting and testing your publication's images can ensure you get this balance right.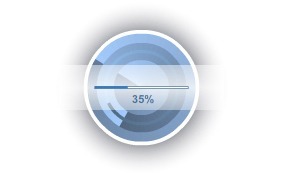 10. Mobile-friendly magazines
We recently blogged about the rise of mobile content consumption, ensure the layout and design of your digital magazine is excellent on any device. With the increasing use of tablet and mobile devices, it is a must to publish HTML5 versions of magazines as well as flash for Desktop, laptop, tablet and mobile devices. This means that two versions of each magazine are created and uploaded to your website, then when a user comes to view one of your digital magazines their browser is checked and they are automatically shown the most suitable version for the device they are on.
11. Follow the KISS strategy (Keep it simple stupid)
Don't over do it! Digital magazines are a perfect example of good user experience design so try not to flood the magazines with too many distractions. This tends to distract the readers focus and irritate the reader.
To get started creating digital magazines with 3D Issue, why not try out our fully functional 30 day trial.

If you have any other design ideas, please feel free to share them below!
If you have any questions or would like some more information simply contact info@3dissue.com.