The 'Embed' element allows you to embed content from external websites (such as video from YouTube or Vimeo) within your publication. You can also use the Embed element to embed an entire webpage from your own (or a third-party) website.
Upon dragging the element onto the canvas, a placeholder will be created. By clicking on the 'edit' button on the embed label, you will be prompted to insert the URL of the content you wish to embed, as well as choosing whether to allow full-screen display and/or scrolling within the element.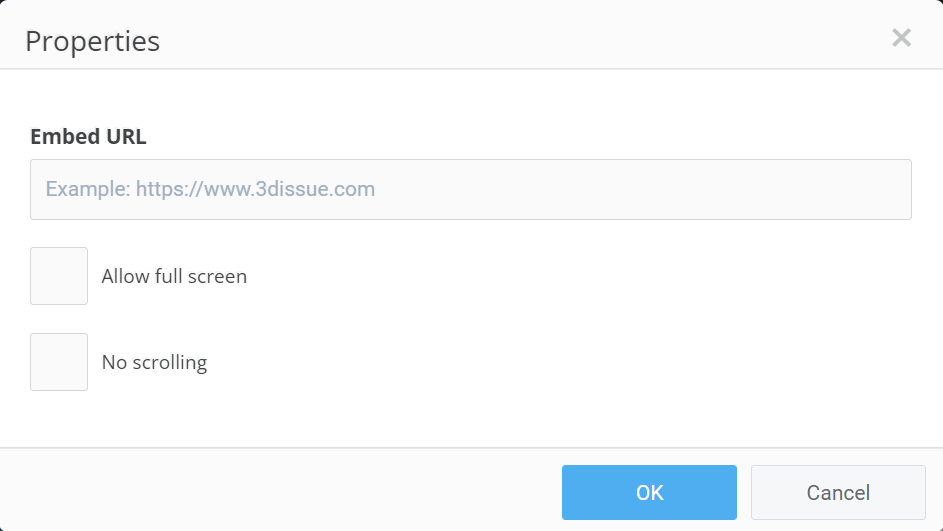 By default, the embedded element will completely fill its container. This can be changed using the 'Properties' panel.
***Please note that the embedded content does not display on the canvas while you are editing a page. Click 'Preview' to see your embedded content.***