There are a variety of ways in which to display images in your Experios publication. The Image and Image Gallery elements can be used to display a single image or multiple images respectively.
In addition, most other elements can have a background image, color or gradient applied via their Properties panel. Learn more about backgrounds here.
Image Element
The image element enables you to place a single image on a page. Choose an image by dragging the image element onto the canvas, and then double-clicking on the element to open the Content Library. By default, an image will fill the entire width of its containing element. Its height will adjust accordingly in order to keep the correct proportions. The height and width and placement of an image within its container can be adjusted in the element's Properties panel.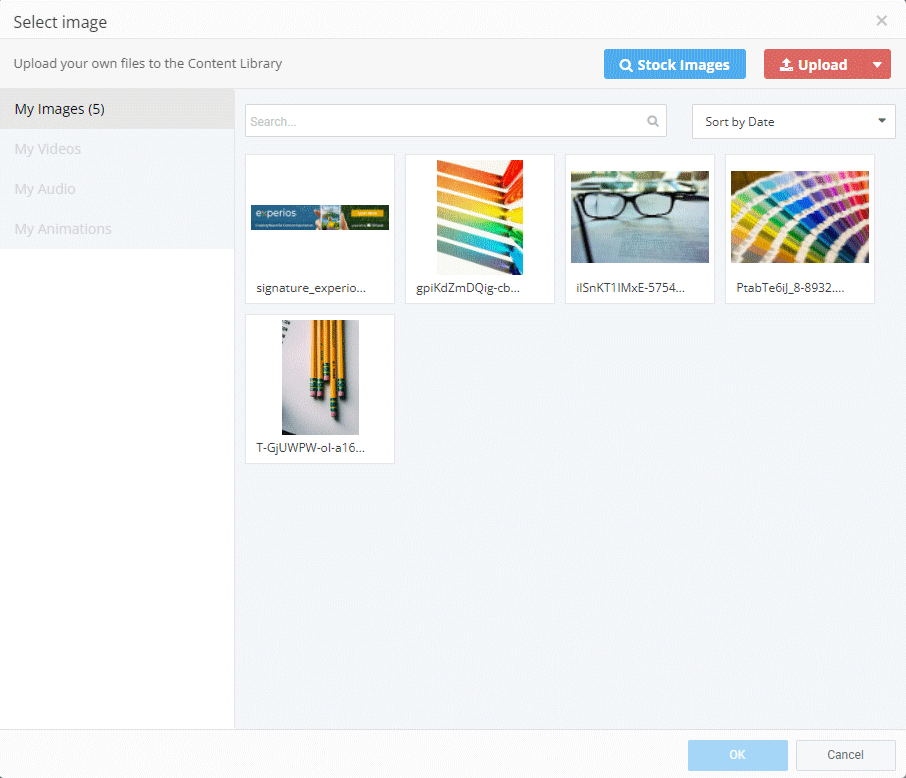 Image Gallery Element
This element allows you to display a series of images in a slideshow, either embedded in a section of a page, or in a pop-up lightbox.
After dragging an Image Gallery element to the canvas, Images can be added, removed and reordered by double-clicking on the element. This will open the Image Gallery panel, and also provides controls for styling the gallery.