Adding shapes can be a great way to fill your responsive pages. And Experios' rectangle function is a simple way to add colour or images to a page.
To add a rectangle, choose "Add Content", select "Features" and then find the "Rectangle" option. Then, simply grab the "Rectangle" tool to drag it to the place on your page where you'd like to add space or a pop of colour.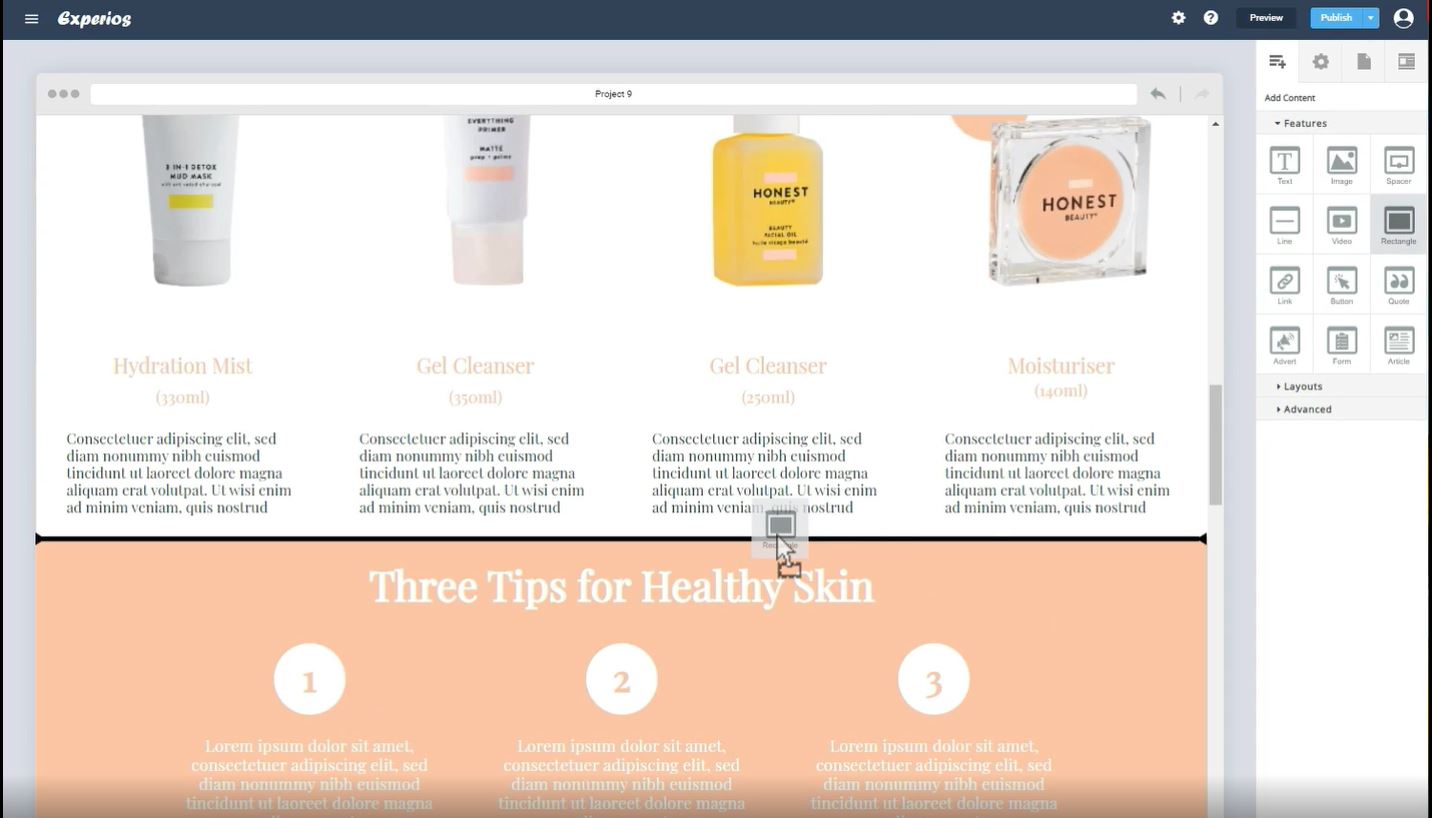 Once added, the rectangle has its own simple toolbar. But the shape can also be edited by selecting options from the "Properties" panel: width, height, background colour or image, borders and animations, for example. If you want to quickly resize the rectangle, though, you can just drag the handle on its bottom edge. 
It's possible to add a second rectangle to each row on your page, too. This is a super-simple way to quickly build a professional-looking publication. Choose "Add Content" again, select "Features" and "Rectangle". Then just drag and drop your second rectangle into the same row as your first before resizing both to suit your design.