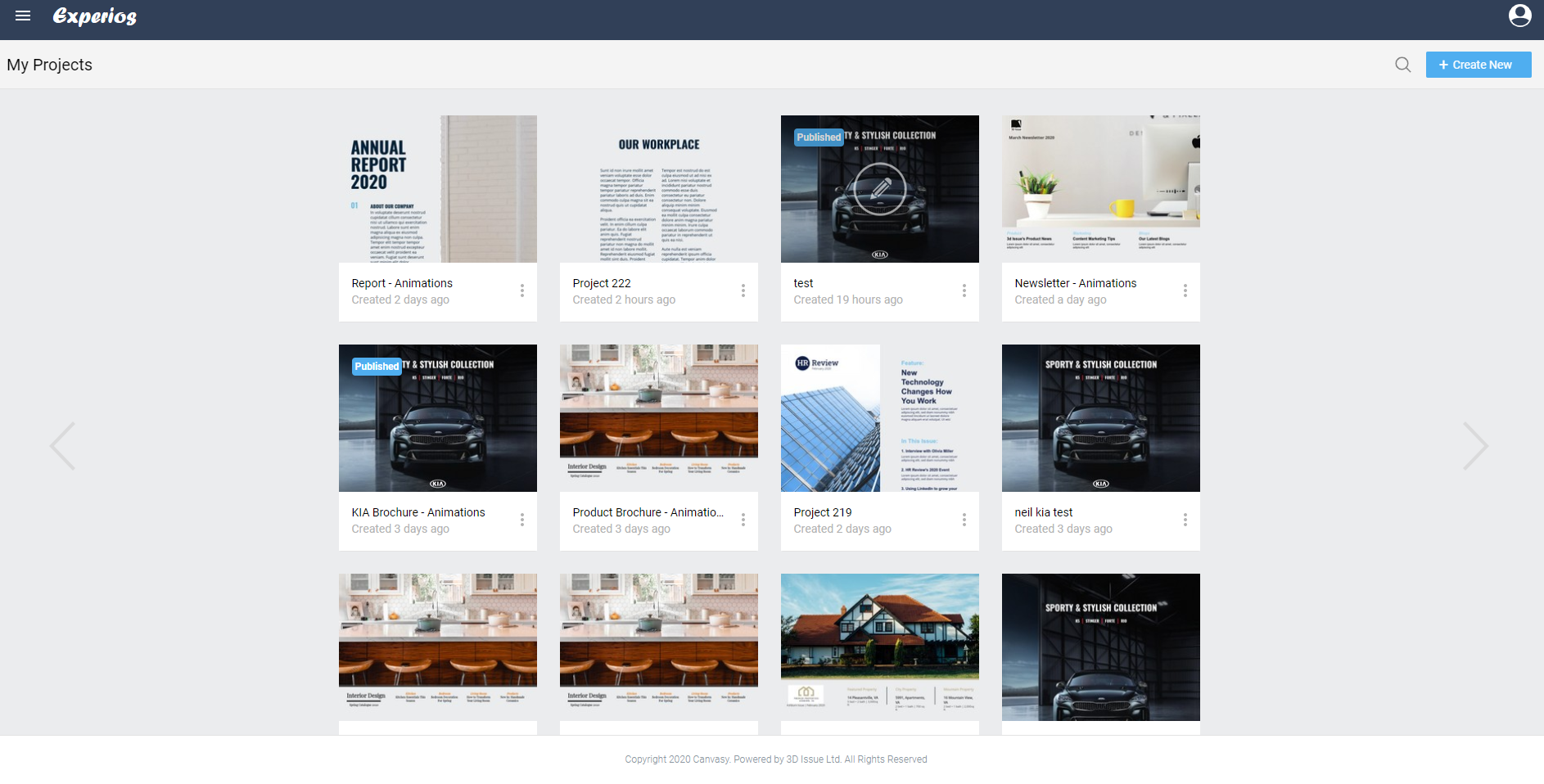 From the 'My Projects' section, you will be able to access all the publications and templates that have either been created by you or assigned to you.
To access and edit a project, simply roll over the relevant project and click the 'Edit' icon to be taken into the editor. All the projects that you have worked on will be accessible in this section. By using the search toolbar next to the "Create New" button, you will be able to quickly find previous projects. Simply enter the project name and the display will filter accordingly.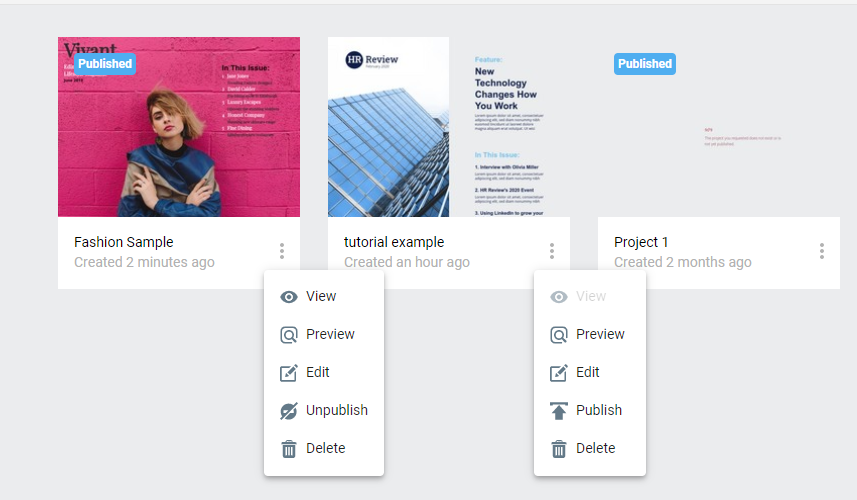 It's easy to distinguish between published and unpublished publications. Just look out for the "Published" thumbnail – on the front cover, in the main view – of the former. 

View published magazines by clicking on the "View" option in the drop down menu (as above). You can also "Unpublish" publications here, by selecting that option from the menu. And you can make unpublished magazines live by clicking "Publish", too. 
Other options in the drop-down menu include: 
Preview: See how the publication will look before making it publicly available




Edit: Use the editor to review and, if required, alter your publication




Delete: This will remove projects from your "My Projects" folder



You can return to "My Projects" at any time by clicking on the Experios  icon, in the top left corner.