You might want to make copies of a publication that you have created to use as a starting point for future work or to create a master template for colleagues to use. This is an option with Experios. 
Open your project in the editor and click on the menu button in the top left corner (as below)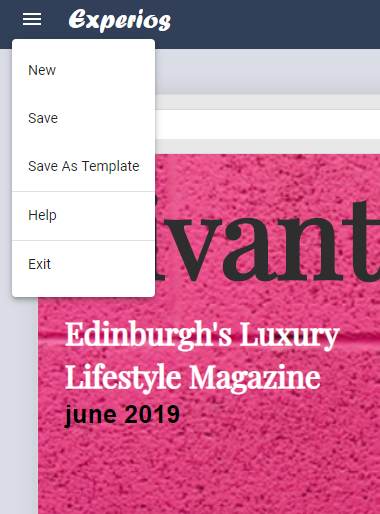 You will see the option "Save As Template".  Select this, add a name to the template and then choose the section where you'd like the template to appear.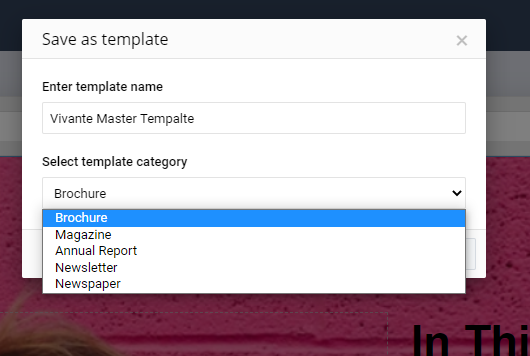 Click save and that's it, your publication has been added as a template.  
To access your template, click "New" in the editor menu and, in your folder, you will see the template you've created, ready to be replicated.