Linking to websites, emails and other pages couldn't be easier and is a great way to boost your content's interactivity.   
Choose "Add Content", select "Features" and then find the "Link" option.   
Click this once to open the panel to name your link and create it.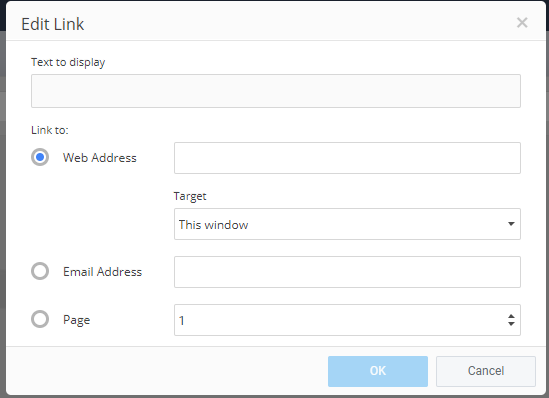 If you're creating a link to a website, you can choose whether the reader opens that link in a new window or their current one.