Follow the steps taken in the previous section, it's simple to add a pre-built cover to your publication. 
Whether you're creating a catalog, a magazine, a report, or something else entirely, Experios has lots of pre-built covers for you to choose from. There are various configurations of text, images and interactive elements like buttons and using pre-built covers can significantly reduce design complexity. Select the pre-build that best suits your needs and add it to your canvas. 
Double-clicking the default cover image opens up the "Properties" panel, allowing you to choose a replacement image for your cover. Make quick text edits using the tool-bar or open the "Properties" panel for more options. Again, when any design changes are made, the cover's elements will auto-adjust accordingly.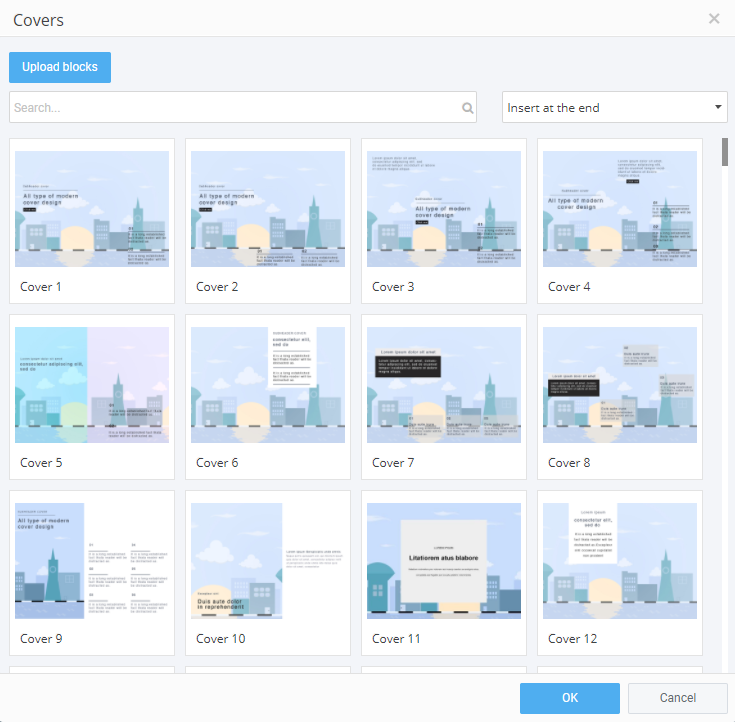 Don't forget to preview how your cover design will look on desktop, tablet and mobile.