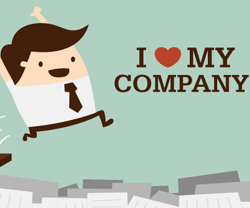 1. Building a community
Apps are not just for external communication. More and more companies have realised of the potential of these little handy tools as a means for internal communication and to keep employees up to date with all that is going on within the company.
When we started developing our app platform we wanted to make sure that clients could add content not only from RSS feeds, alerts ...