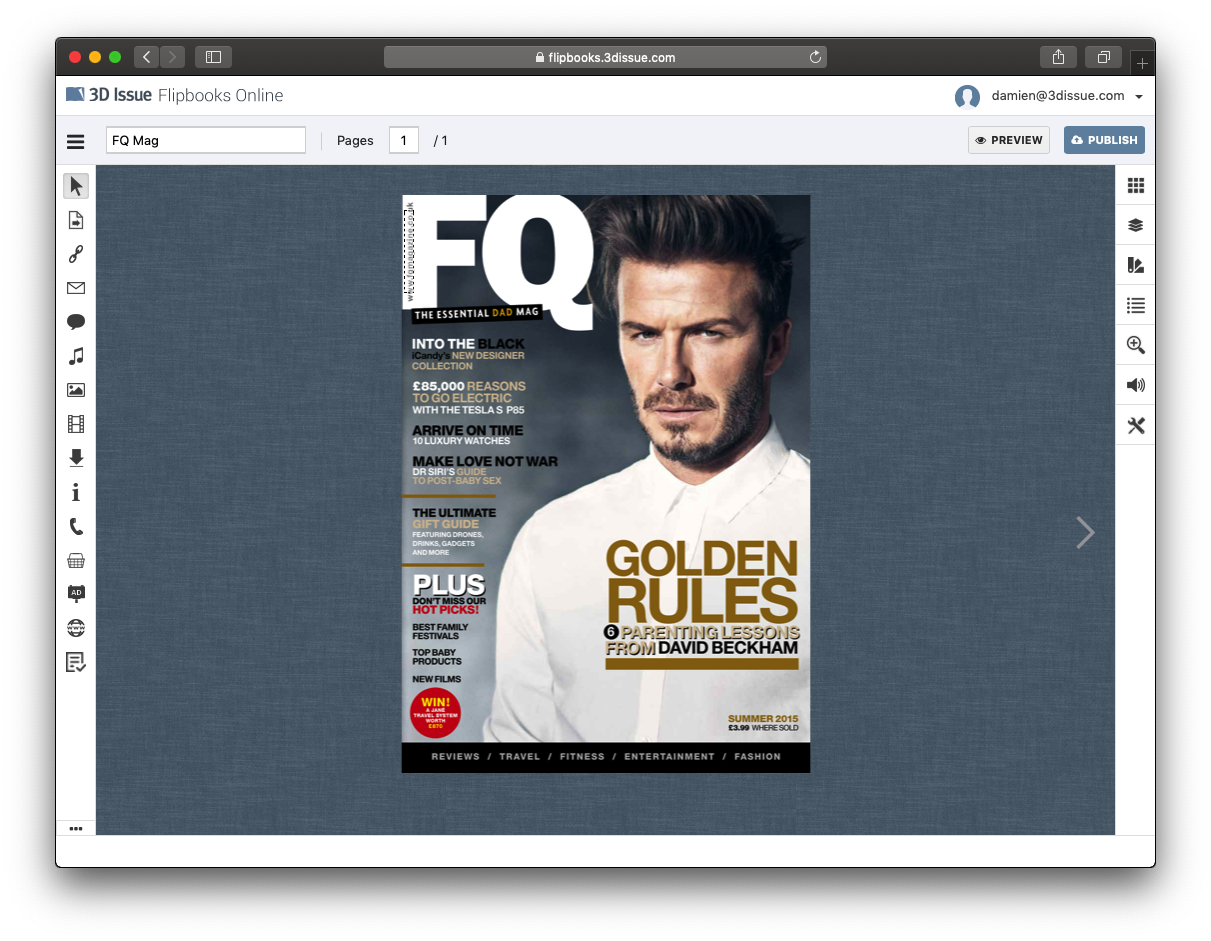 The Flipbook editor is where all your customisation takes place for your Flipbooks.
The editor consists of 4 panels.
The top panel houses the basic controls; Naming your Flipbook, Page selection, Preview and Publish buttons.
The right panel houses your customisation options, such as appearance, structure, features etc.
The bottom panel, while empty in our screenshot lets you fine tune the positions of elements you place on the page. Try adding a video or button and see what appears there!
The left panel is the interactivity panel. This panel holds the controls for adding links, buttons, galleries videos and other interactive features to your Flipbook pages.
The center pane shows the Flipbook page you are currently working on. The left and right arrows next to the page will let you go forward and back through the Flipbook pages.