When you have finished building your flipbook, a popup will appear with the link to view it online.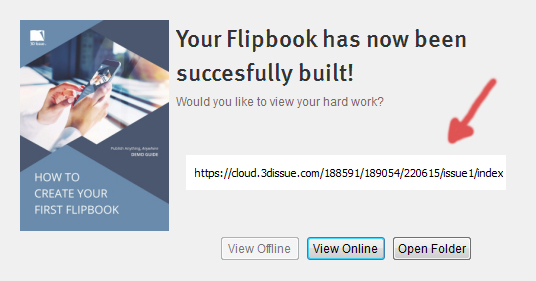 If you click View Online, this will launch the flipbook within your default browser.
This is the link which you would send out to your customers / readers.
If you wish to find a link on a particular publication which you built, please launch the 3D Issue Software and choose Open Existing. Locate your project folder on your computer and choose the .3di file within the folder. Then click Open.
Once within the software, click on View > Current Online Version.
This will display a popup displaying your online flipbook link.