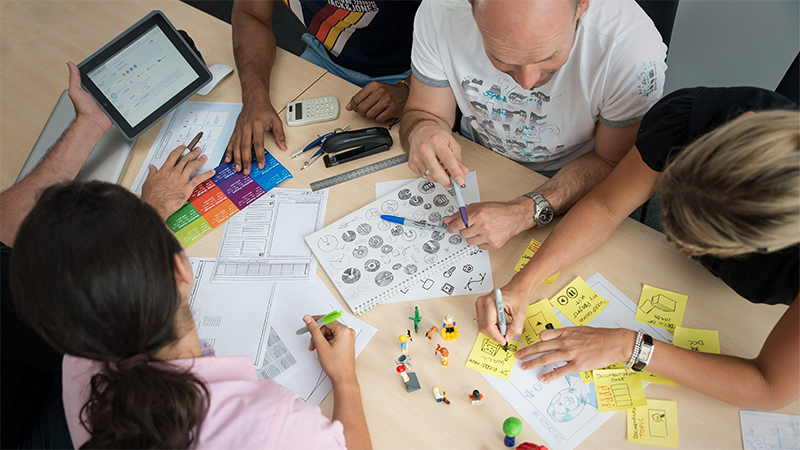 Experios is a tool designed to help every person who works on content strategy. From content creators and marketers, to graphic and UX designers, to web developers. 
Using the platform can benefit many people within an organisation. The marketer who needs to create and deliver content without engaging external services. The designer who wants to create libraries of predesigned pages to match their company's style guide. The web developer who needs to provide ready-made templates that comply with in-house standards and include the correct metadata. 
The Marketer / Content Creator
The Experios platform has been designed to meet the needs of content creators who are looking for a faster way of getting their content online and in a format that works across all devices. Traditionally, that would have meant engaging the services of a graphic designer to create the layouts for each device type and then a front-end developer to convert those designs into a responsive content experience.  
Experios automates that process by allowing the content creator to easily build responsive content experiences themselves. Using our simple-to-use editor, you can simply drag and drop pre-built layouts and components into your magazine. 
The Designer 
Designers can use the Experios platform to create libraries of publication  designs for content creators to access and edit. Most large organizations will have a style guide that defines their brand and that – for brand consistency and recognizability – everyone tasked with content creation should follow. 
Experios is a great tool for designers to ensure that all creative output is on-brand. With the Experios platform, you can easily create a 'Master Style' which can then be applied to all components within the editor. You can also choose to hide any templates or designs that are not relevant to your needs. When content creators log in, they only see publication templates and components that have been designed specifically for them. 
Creating a content experience design platform, that's tailored to your company's brand, couldn't be simpler. 
The Web Developer
Like designers, web developers could use Experios as a way to provide colleagues with the pages they need for magazine projects without continually drawing on internal web development resources.  
By setting-up a library of component, page, and magazine templates – to create project-specific resources for content creators – developers can leverage the platform to ensure all pages conform to business requirements. 
Our team is continuously adding new components to the Experios platform. This enables you to choose from hundreds of thousands of component, page and magazine style variations to create a look and feel that works perfectly for your project.