All apps built with 3D Issue use our templating solution to render your app. This gives you a high level of customisation.
Basic settings are configured by the Visual editor in the apps dashboard. These include colours, images and dimensions.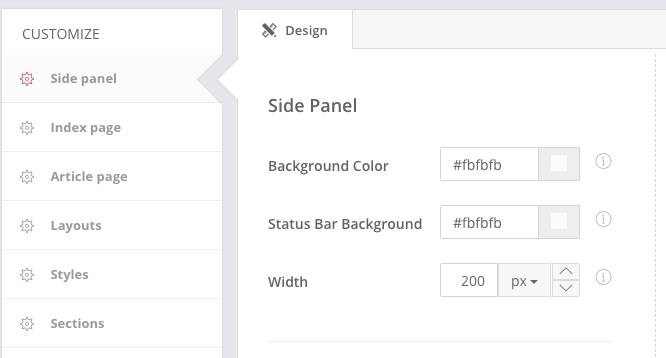 The structure of the layouts however can only be changed via the JSON editor. This may seem daunting however it makes it possible for you (or us) to customise your app extensively.
A full schema for the Template json is available here.
Layouts & Styles
These are shared layouts and styles used in multiple places throughout your app. You can utilize this to keep your colours and style consistent and reduce the work to maintain a reused view.
Sections
This allows you to associate a colour and icon for each of your sections. These can then be referenced in the app template, allowing you to have dynamic images, colours & highlighting throughout your app.
Section icons should ideally be PNG and 100 x 100 px. Keep the file size as small as possible.