3D Issue Knowledge Base
3D Issue Version 5
Design/Content
Making changes to an existing issue
Categories:
3D Issue Version 7
Uploading V7
,
Design / Content V7
,
Licensing / Sales V7
,
Misc. V7
,
Output V7
,
3D Issue Version 6
Uploading V6
,
Licensing/Sales V6
,
Misc.
,
Design/ Content V6
,
3D Issue Knowledge Base
,
3D Issue Version 5
Design/Content
,
Licensing/Sales
,
Misc
,
Output
,
Uploading
,
3D Issue Version 4
Design/Content
,
Licensing/Sales
,
Misc
,
Output
,
Uploading
,
3D Issue Version 3
Design/Content
,
Misc
,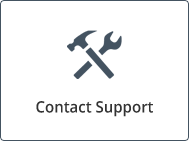 Posts
May 7, 2012 at 11:10 am #6523
Question
If i make changes to an existing digital edition, do I have to convert the entire PDF and redo all the links and video files again?
VERSION 5
This functions the same as Version 4. To create alterations to an existing publication you will need to re-open your that publication in 3D Issue. To do this run 3D issue, select 'Open Existing'. The publication will now re-open, you can perform the necessary changes and re-upload to the same directory. If you are using the built-in FTP, you will receive a prompt asking whether to over-write the old publication or not. Select 'Yes' to update the publication.
Note: Publications created in Version 4 will not work in Version 5.
VERSION 4

Making changes to existing issue is very simple in 4. All you have to do is open the local copy of your digital edition, make your changes and click save, then click publish. As this issue already exists online, you will be asked to update changes in existing issue or save to a new location.

VERSION 3
Changing features, links  or media
If you are only making changes to features that have been added to your digital edition then no, you do not have to redo everything. If you are for example changing features, adding removing hotspots, video, audio or any other feature in the 3D Issue software, Simply open the existing 3D issue and make your changes. Save and exit.
If you have already uploaded this issue, note that you do not have to re-upload all the files again. All you have to do is re-upload the "data" folder.
Replacing a page

If you are simply replacing 1 page in a digital edition then there is a workaround. Let's say for example you have an issue that has been created called "issue1" and you have already added all the links, video and audio files. Then you realized there was a typo on page 14.  To avoid having to redo all the links and video, there is a quick workaround:
1. Create a new issue with 3D Issue and ensure that the correct page is added.
2. Ensure that you have used the same resolution and image settings as before
3. Call this issue "issue1NEW" and click convert.
4. Once the conversion is over, click  "Continue"
5. Once you have returned to the "Book Features" section, click the save and exit icon
6. Open the old  issue project folder: "issue1", and copy the "data" folder
7. Open the new project folder "issue1NEW" and paste in the "data" folder, overwriting the old folder
8. Delete the "issue1" folder and rename "issue1NEW" to "issue1"
9. open "issue1" in 3D Issue Pro and go to page 14
10. Delete any old links or buttons that were on page 14 and insert the new links if necessary.
Changing multiple pages
If you are changing multiple pages while not increasing or decreasing the number of pages then you would have to repeat the above process for each page.
Adding or Deleting pages
If you are adding or deleting pages then unfortunately this is extremely difficult to avoid redoing the entire  publication from scratch. Adding or deleting a page will effect everything. SEO, html pages, links, content menu structures and keyword searching.  So it would be necessary in this case to redo the entire publication.