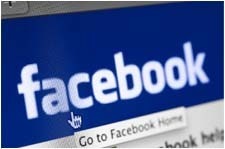 As business models change and new customer propositions are brought to market daily, one thing remains true to form – A happy customer is worth more than can really ever be measured, the old saying a happy customer tells maybe one or two people whilst an unhappy one tells 10 may still be true but nowadays we can let even our non-customers do the talking for us.
But lets focus on that happy customer in the current way we lead our lives and with the options made available to us via social networking it is always getting easier to tell others what we like and why we like it.
People are proud of 'their' brands it's the marketer's dream, consumers and customers can get directly involved with favorite products, even if they cannot afford them.
We can join the Facebook pages of companies which are very aspirational but at the same time we can share with others and wear that brand in the virtual sense, and it ensures that the companies in question can directly impact and communicate with not only their customers  but those that are possible future customers.
So in reality now what happens is that even people who are non customers can tell another person about how great they think something is, even if they've not used it, sales puff aside there is still the need in every market to communicate with the people who matter the groups that influence and of course having a great product helps too.
3D Issue Professional has full sharing capabilities allowing readers to post a link to your publication right on their Facebook wall which is seen by everyone who follow them, also they can tweet a link to the publication from inside the publication allowing for more people to see your piece, there is always the old reliable e-mail option too of course.

By 3D Issue