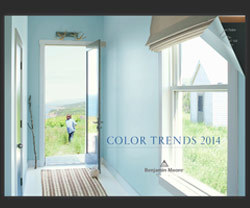 Business owners are always striving to get their all important products noticed by the public, a means to showcase them is essential. The catalog remains a leader in generating sales and is still recommended as a must for marketers.
If you produce a printed catalog, then you will have a PDF you sent to the printers, this PDF can also be made into an online catalog like the example you can see below.

Click on the image below to launch the product catalog for Benjamin Moore Paints, an American company that produces paint. Founded in 1883, Benjamin Moore is based in Montvale, New Jersey.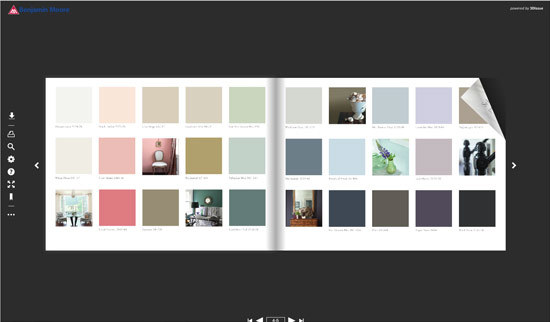 So just why when does the product catalog belong on top of your marketing to do list?

1. You can have a print version for your postal mailing list; pre holiday is peek season for people to browse a paper version of the catalog and decide what gifts they need for loved ones. There is still a traditional market that love to shop this way.

2. You can also have a digital version of the product catalog; this can have rich media, such a interactive features like audio, video, hyperlinks. It can be simply emailed to the subscribers on your mailing list. Also, it can be available in many ways on your website. The market is strong for this at present and it is the way of the future, as a digital version can be viewed on all mobiles and tablets and of course PCs and MACs. Making the scope for reaching a wide audience huge!
3. One other way of incorporating it on your website is as an iframe, acting like an online store front.
4. Not to forget your product catalog can also be an app!

5. You can incorporate a shopping basket.

6. You can give direct links to your website and where to buy or order now.

7. You can tease your consumer with other products. They may be on the look out for one thing and see another. Leading to more purchases. Offers you include in the catalog can lead to an increase in revenue, "Buy One Get one Free, or "3 for 2" offers can be well worth marketing in this form as there is much scope for the advertising of products with large images, and descriptions.
Make your business a digital product catalog today!
By Audrey Henry