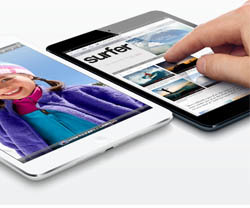 When researching on the most appropriate e-Magazine software to create digital publications, some terms used for advertisement purposes could cause confusion. One of the most frequently asked question is – What is the difference between web magazine software and page turn software?  In reality, both terms are commonly used to describe a software solution for digital publishing.  In other words, both terms -web magazine software and page turn software can essentially perform the same task.
Which elements can make a real difference in a digital magazine?
The success of a digital publication lies beyond the software solution; there are some vital points to take into account to ensure a brilliant future. Forbes.com asserts that 'Publishers must take true ownership of their digital brands, regain the direct relationship with their customers and figure out how to increase revenues by putting the reader at the heart of their strategy'
Here are some tips on how to create a readers' centred e-magazine:
– Identify your readers' needs as this is the foundation for an engaging magazine content
– Research your audience regularly via a range of channels: surveys, interviews and comment options in your publication
– Provide new content of interest to capture your readers' attention on a regular basis
Forbes.com reports that 'Publishers must consider new ways for readers to consume – and connect around – magazine content'. According to this article, publishers need to focus on the following:
– Design and track content experiences that are more socially driven
– Build new direct channels of engagement and extend the touch points of readers with content and each other
– Take control of their three D's – Data, Development and ultimately their Destiny.

As a result, it is essential to establish a plan of action to create the kind of content, which can engage your target audience; your web magazine or page turn software will do the rest once you have the right foundation to create an outstanding digital publication.

By 3D Issue