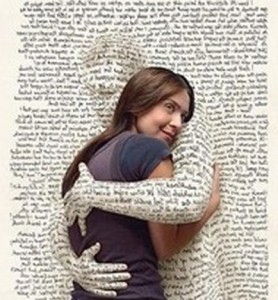 If you are a marketer,  publisher or designer I'm sure you have heard of the latest way to attract and gain customers? In fact, you would probably need to be hidden under a noise-proof rock on a far off island not to! The practise of content marketing has become a tried and tested approach for many who market their companies and it's products on line. Many have gone so far as to suggest that content marketing is in fact "the new Search Engine Optimization (SEO) ". This position is unquestionably a misrepresentation of the purpose, techniques involved and goals of both SEO and content marketing.
While it could be argued that SEO consists of content marketing, it consists as one strand of it, and of digital marketing in general. To believe that SEO is dead, replaced by content marketing would be a big mistake. SEO has changed considerably in recent years, the black-hat variety virtually non-existent thanks to Google Panda and Penguin updates.  If we create content to support our marketing objectives, one could assume that if optimized, this content would be discovered via search. However, additional SEO activities aid this discover-ability such as keyword research, relevant, appealing unique HTML tags & mark-up (title, description, rel=author, rel=lang etc.), XML sitemaps, responsive design, effective site navigation, efficient re-direction of outdated content, page load speed,  multi-device accessibility, managing crawl issues that may arise such as 404s and discover ability issues found by search engines – this is modern day SEO.
SEO and content marketing are in fact inter-dependant.  Barry Fieldman of The Content Marketing Institute, wrote an excellent blog on the subject recently where he explains that
"most online marketing professionals will recognize that both content marketing and SEO are star players in an enterprise-focused marketing strategy. If your team has a void in one area or the other (or both), you need to fill it — end of story. SEO experts need not fear the extinction of their craft. Their roles will remain vital to brand marketing because they know better than anyone that effective and ethical SEO can't happen without content to be optimized."
That being the position of content marketing in the wider online marketing arena, what is content marketing in it's own right?
As technology advances ever more rapidly, people can gain access to more information,more easily and in multiple forms. This helps them to achieve what it is they need to. An example of this is somebody looking on line on their smartphone for a recipe to make cupcakes. The role of content marketers is to provide and present this information in such a way as to both fulfill the original question or need demonstrated by the potential customer and to acquire them as a customer.  The "content" in question may take the form of  digital magazines, blogs, news, industry reports, video, white papers, e-books, infographics, case studies, how-to guides, question and answer articles, photos, etc, and be in any format (although it is generally recommended that the content in question is suitable for viewing on any device by modern day digital marketing evangelists).

In the case of a person searching for a cupcake recipe on the internet, this provides a need for information to be filled; and in turn creates an opportunity for a company who may sell a product linked to this need. Let's pretend we sell cupcake cases.  A  content marketing technique deployed a Cupcake Case company could be to have a section on their mobile-optimized website that contains recipes for creating all different types of cupcakes. This provides information to fulfill the original question or need for information demonstrated by the potential customer, and if written effectively, the content can in turn acquire additional customers for the Cupcake Case company.
This is just one example as content marketing could exist in many forms, the idea however remains the same. In the case of email marketing campaigns e.g. a newsletter – content marketing approach taken is dependant on both the informational need to be filled and the goals of the email marketing campaign e.g. to promote a new product to an existing customer. The content created needs to address both these objectives. There is no point or value to be gained from creating content for the sake of content marketing.
Content marketing is an interdependent art – in the cupcake example provided here SEO comes into the process at the very beginning – to identify what relevant informational needs exist by conducting keyword research; and again at the end to optimize the content that is written in search. Content marketing  then bases content on this perceived need to provide information and in doing so; gains new customers with the content marketing approach and writing technique taken.
Image is thanks to the nice folks here.