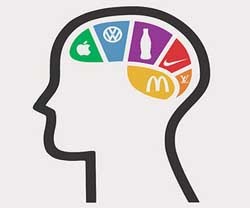 What is Brand Image?
A brand's image is the impression of a brand formed by a consumer. Therefore a strong and compelling brand image is vital in order to be successful.
A brand's image helps increase customer trust, it helps make a connection and gain the loyalty of the customer. It should mostly provide an emotional connection with your audience to gain their trust. It is your brand's personality that develops over time providing your customers with a promise.
Your brand image is a quick and easy way of communicating what your brand stands for to your audience.
Why is brand image important?
A brand image is important because the more consumers trust your brand, the more the chances of them buying from you.
With a good brand image your company will become irreplaceable in the eyes of your clients. Although branding does take a lot of time and money it speaks a thousand words. Your brand image has to be positive, strong but also promising.
You have to approach brand imagery very carefully as it will help your brand stand out and be noticed on the online market. Besides, your brand will be associated with your chosen brand image forever.
Using the right brand image benefits both the company itself and the company name and reputation among its customers.
Importance for your company
• It helps a company stand out in the advertising and marketing world
• It helps your business receive wider recognition
• Good branding will also help you differentiate from your competitors
• Your company's visual identity through your brand image provides clarity about what your business is all about
• Your number or loyal customers will increase
Importance for your customers
• Your brand image will catch the eye of the consumer. Before becoming a customer, people tend to make their decision on a business based on the impression they have about a brand
• It will help your customers know what to expect from your product and what to tell others about your business
• An effective brand image will attract attention, reassure your customers and help your company grow
• A trusted and recognised brand assures potential customers that you're a dependable business
Top Tips for Brand Images
1.Make your brand image memorable
2.Focus on the marketing element of the brand image
3.Connect with the target audience
4.The brand should have its own personality, it should scream what you want the product to be all about
5.Be creative so your brand image stands out
An excellent way to really get your brand image across is by building a brand online with the help of 3D Issue.
Create a branded app: Increase your brand recognition by unifying your content on all devices including mobile. Check out Lego's education app to see an example of branded app.
Hub: You can allow your audience to access all your content in one place. You will increase your customers after they see the efforts you made to stay connected with them. Look at how eBay are using it.
Flipbook: Bring your branding to life by reaching your audience anywhere on any device. Here is an example from FQ Magazine.
If you enjoyed today's blog please let us know or if you have any queries you can get in contact here at info@3dissue.com
By Georgia Keys