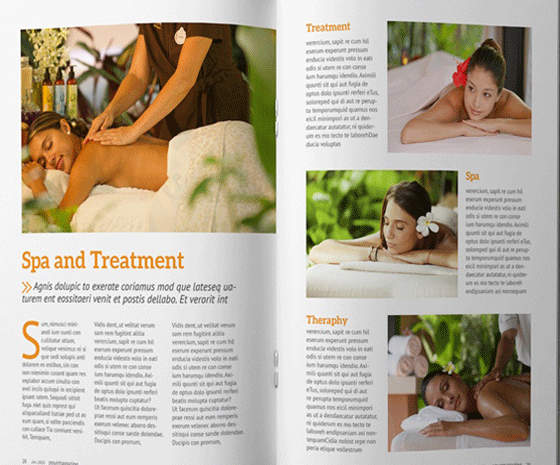 According to News Work, online newspapers reach 50 million unique visitors monthly, this figure alone shows that the publishing industry is changing and that mobile is quickly becoming the future.
In order to keep everyone happy a number of companies produce both online and print copies of their magazines. However, today we will take a look at magazine layout templates and the benefits they provide. By creating a magazine template, you are laying the groundwork for future publications, using a template greatly reduces time spent on implementing new editions. With a magazine layout template very little changes need to be carried out each time you create a new version. This would be extremely useful for those creating digital magazines daily, weekly or even monthly, as very few changes need to be made each time, some changes may include things such as changing the font color, font style, images etc. You can use Adobe InDesign in order to create your template, check out this previous blog for more information on creating your magazine layout template today.
Magazine layout templates are beneficial to those wanting to ensure their online magazines are noticed; ensuring they are visually appealing will encourage new visitors to choose your edition over possible competitors. With the 3D Issue software implementing changes could not be any easier. Check out our flipbooks in order to see how you can create your very own magazine layout template and start your journey today in creating visually appealing digital layout templates. You can check out our tutorials on how to get started or even view some of our online samples.
Malibu, a fashion magazine show exactly how magazine layout templates are used effectively, below you can see how they simply edit each layout template each month by only changing a few key aspects. With the 3D Issue software you can benefit from a variety of things such as viewing your digital publication on any device, include media-rich publications and being able to have user log in details. In this example you can see how a template has been used effectively, the style and framework of each magazine edition remains the same. However, small changes such as the image and font alignment have been changed.
Click on the image to view the online sample created using 3D Issue.