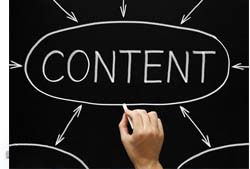 It is all very well creating all this original, high quality content on a regular basis but you have to make sure it is easily discoverable for potential customers, the content and use of SEO will only work so far, you should also share your content through social media and campaigns such as email marketing and frequent newsletters.
A vital player in all of this is the consumer, listen to what they're asking for and act upon it. Ask them questions, do some research into what it is that crops up time and again, what is it the consumer craves to know? If you have a support team in place you can ask them what problems are occurring the most and address them.

How platforms like 3D Issue Hub can help
There are many facets to consider when creating content for your website, none more so than how the consumer will be digesting your content. Will it be on a smartphone or tablet? Is your content responsive in terms of the layout? Do you know how long your consumers are reading particular articles, what articles are resonating the most with them? All are important factors when deciding on not only producing premium quality but also how it will be delivered to the end user.
All of these features and more are ensconced within the 3D Issue Hub, its features can give you the edge when it comes to delivering and distributing your content, after all you've done the hard part by assembling the highest quality content possible, it would be a waste for that content to fall at the final hurdle because your consumers can't view it on their mobiles or tablets.
Give your premium content and business the best possible chance to generate traffic and sales by teaming it up with 3D Issue, try out 3D Issue Hub for free today, you have nothing to lose and everything to gain.