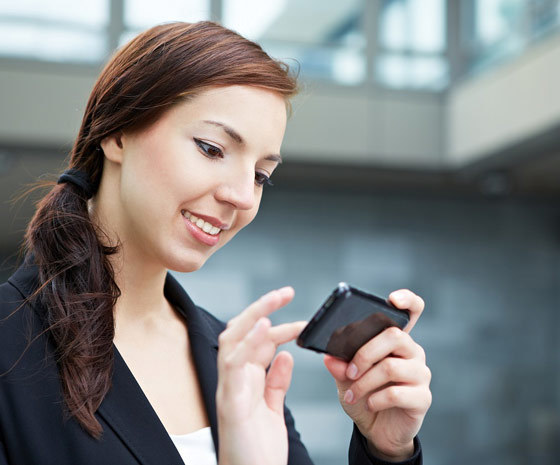 It's all about the web.
Where in the world are you able to reach more people in less time for less money? The answer is online marketing. The web is a global marketplace and is constantly expanding. We bring our businesses to the web to grow an online presence and grow an audience. It's all everybody's talking about, it's all everyone's doing, they are all joining the online community!
As marketers for our business, we're always thinking of new ways to publish on the web, and web publishing can actually be defined as posting any form of original content online. Posting on the internet and waiting for good feedback can be frustrating, but it is very important for the making of a business online.
But for any of you beginners who are new to the web or are still debating whether or not you want to commit to the internet, I've put together this blog to help you create an online presence through the use of web publishing tools and to really amaze and impress your customers.
I've attached an infographic below "The Future Looks Bright for Online Publishers" we'd made and the great statistics we found on online publishing.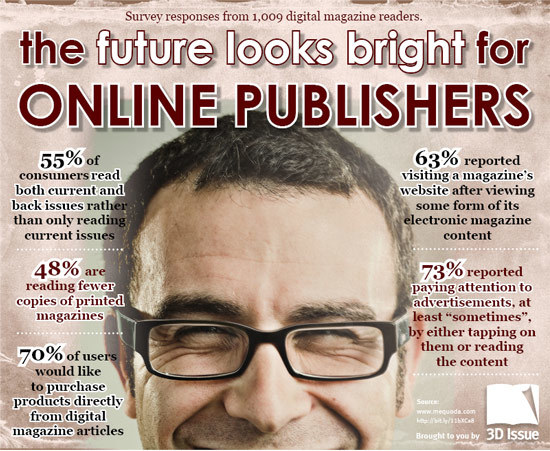 How to create an online presence
An online presence is how you're company is going to be recognized on the internet, that's why it's so important to get it right. It is easier than it sounds don't worry, especially if you're worried it may be time-consuming, but it's worth it.
There are so many tools you can use to get started:
1) Blog
Blogging is one of the most valuable publishing tools that companies have to engage with customers, as long as you have good content that's worth reading that will help dramatically with your online presence. You don't have to be a professional, just as long as your extracts are reliable and the information is relevant to what you're marketing. This will help give your company a voice and show your audience your personality.
2) Social Networking Accounts
If the only reason you strive to be online is to expand your audience then social media is the perfect place to start. Just by having accounts on social media accounts such as Twitter, Facebook, Pinterest etc, your potential customers are able to connect with you easier and can share or like your blog posts with their friends and family on their accounts.
3) Apps
Even if you have a small business you can have an app. It may be expensive, but it reaches many more customers, often more than a traditional website. And if your target market is a younger audience an app is perfect as the youth are obsessing over mobile apps, so I would advice it.
Here at 3D Issue we build apps for businesses every day. The app is available on any device so it's easily accessed. The app is easily made with no coding required and we can aggregate your content from your existing online sources, your blog, feeds, video, emails, alerts, Tweets, Facebook comments, Instagram and more. The best part is once these sources are connected the app will auto-update itself, so the app is constantly checking for fresh content requiring little or no maintenance from you.
4) Hub
Another web publishing tool that has resulted in great success is a 3D Issue Hub. It's similar to our apps with similar features such as available on any device and aggregates your chosen content. A Hub is a perfect way for your customers to access all your information in one place, no need for shifting from one source to another on the web. One ideal use for Hubs is the creation of newsletters for your emailing campaigns.
5) Online Magazine
Having an online magazine for your business is a great way of building an online presence. Digital magazines are in such high demand these days, customers love communication and content.
3D Issue's online magazines or 'Flipbooks' were a publishing tool designed for marketers who want to experiment with their PDF content. Flipbooks bring your content to life, by adding content, videos, images and audio files of your choice the digital magazine comes alive on the screen of any device. We understood that printed magazines couldn't go very far, but the fact that the Flipbook is online it can reach a wider audience globally.
I hope you found today's blog worth reading and that it helped inspire you to create an online presence and I hope the web publishing tools we have show you are useful to you.
If you have any questions about any of our products email us at info@3dissue.com and a member of our team will get in touch with you as soon as possible.
By Georgia Keys