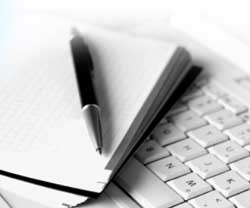 It only takes a second for a reader to decide if they're interested in what you have to say. That's why a first impression using good content writing is critical.
Your goal as an online writer is to captivate your audience within the first few seconds. Potential customers want to be able to see at a glance what your company has to offer them. However you should try to grab their attention and keep them reading until the very end.
Here are 5 basic web content writing best practices to live by:
First I would suggest reading one of our previous blogs on 5 secrets to content writing you need to know.
1. Your Audience
The aim of your content is to attract people to your website. What you have to do as a content writer is research what your viewers want to hear.
Once you have that clear, think about how you are going to persuade potential customers to read your content and maybe even purchase your product.
Learn as much as you can about your target audience, investigate and find out about their likes and dislikes, but most importantly about what is going to bring them to your site.
Find out which social media sites they use and at what time they would be active on these sites. This would be the perfect time to post your content so it is more likely seen by your chosen target market.
2. The Content
Now this goes without saying, you need usable and readable content.
Obviously the grammar and spelling is important, the easier it is to read the easier it will be to keep an audience. Use short concise sentences. Don't use long paragraphs, get your point across as quickly and as sharp as possible. Just state it and explain it.
Even better, try including bullet points or headers in between your paragraphs, it will make it easier for the user to read your content.
3. The Primary Rule
There are a few writing strategies that businesses can follow to increase the number of views on their site and you can't forget the simplest of them: planning.
Plan what you are going to write and make a schedule. Pick the day or days of the week or month that you are going to write on and stick to it. Try to be as active as possible and make it a routine to post. Plan for your next blogs sooner rather than later by gathering reliable information and thinking of ways to get creative.
4. Being Creative
Readers have a short attention span. Where you lack in content you can make up for in creativity.
The majority of the time readers are just scrolling through your content until they see a heading they're interested in.
Use visuals or statistics, make your content different, make it stand out. Never use false facts and make sure you get your information from trustworthy sources.
By getting creative you are making your content different from the one on other sites and blogs out there.
Take your time and decide on a really catchy headline and one short easy opening line to draw your readers in. It could even be changing the layout of your content.
These small changes can make a big difference, find ways to stand out and don't be afraid to let your content shine.
5. Flipbook
A great way to be creative and differentiate yourself from your competition is by making a Flipbook. It's a fun and easy way for you to engage with your readers by bringing your publication to life.
It includes visuals, videos, content and audio so your readers can get the full experience. You can also discover what is working and what isn't working for you by accessing your reader behaviour statistics.
Try your 14- day free trial to start creating your own digital publications.
Thanks for reading, and if you have any questions about web content writing best practices or about any of our products please contact us at info@3dissue.com
By Georgia Keys