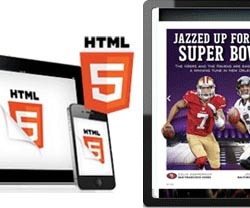 Google now dominates mobile platforms with Android. As mobile technology continues to evolve at a fast pace and people spend more time within applications on their smartphones, web advertising too is evolving at a rate faster than most expected. As the majority of Android smartphone applications run native applications, will this have a negative impact on Google's advertising business, based on its web-based HTML search technology, over time?
The latest research from Nielsen shows that 89% of smartphone users spend their mobile media using mobile applications. With such a large percentage of time spent using apps, is the web beginning to become subordinate in the popularity stakes?
Google search has made Google the world's largest advertising giant. The business however depends upon determining the relevancy of each search query to each web page. It does this using an extremely clever algorithm that crawls and indexes HTML content. Herein lies the problem with native apps, the predominant technology of Android smartphone applications. HTML5 web apps and hybrid apps (apps that combine native and HTML5 technologies) are searchable. Taking this into account, HTML5 web apps would seem a natural progression in moving forward to address this problem. Arguments against this are the performance of native apps over HTML5, however this is thought to be the with 100% HTML5 apps, rather than those taking the hybrid approach.
In a recent article on the subject, Matt Asay points out:
Google knows how to index the web. By investing heavily in improving and promoting HTML5, Google could help to build the mobile web, and monetize it handsomely.
3D Issue allows you to create both native apps (iOS and Android for the iTunes Stores and Google Play), and HTML5 web apps within the software for your digital content. Convert your PDFs to HTML5 searchable, indexable content in minutes by downloading a free trial today.