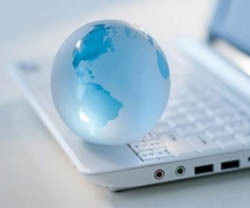 The environment that is online promotion can be daunting if you are not a marketing expert. Fear not; this blog details a number of key tips that can help. Endeavour to keep your online strategy in line with your overall business strategy, target audience and budget restraints.
Your website: It is the primary link between you and your customer. A good website will be useful, uncluttered, easy to find and easy to navigate. It should clearly state your mission and appeal to your customers. This will drive maximum traffic to your website, and get you maximum clients.
Online Content: Blogs are invaluable for any website, as is the SEO of the keywords you use. Do this correctly and it will stand to you and your website over time, promoting your business well into the future. The more pages you get indexed by Google and the more traction they gain in strengthening your online presence. Repackage your content into different forms, you have created blogs already, much of what you have created can have another purpose and be of benefit when transformed into different type of digital content. Make Videos, e-Books, Pod Casts of this content, it can be on the general theme of the original blog, it will just take on a different form.
E-Catalogs, E-Brochures, E-Magazines: You may have printed promotional materials for your business. This is an asset you can convert easily to digital and in turn drive engagement through online mediums. Traditional reading habits have changed, iPad, mobile and tablet methods of reading and browsing are fast becoming the norm. E-commerce is simply a natural progression of industry merging with our devices of choice.

See some samples of digital publications here and consider how your present printed material may look when it is transformed to digital. If you have a PDF of your content you can create a digital publication free for 14 days here with 3D Issue Software. A common question asked in relation to the digitizing of content is:"How can I be sure my digital publications look good across all platforms?"  The answer to this would be to choose carefully the converter tool, or publishing software you use. The 3D Issue software is compatible across all devices, see some customer reviews here. This leaves you worry free as you distribute your e-promotional materials that you have created with 3D Issue.
Online lives: Never before has the industrious world of online content been able to so intimately enter into the lives of the general public as a whole. It is because we choose to be online and the devices that we utilize enable us to do so. The private lives we lead are becoming more accessible to companies, they know where we shop, our prime browsing times resulting in them having endless knowledge about us through our online activity.
Going Digital: Digitizing content and content being available online has many benefits. Whether your readers are subscribers or they have access to the e-magazine for free they are a great force in themselves. Often when publications are available online the content is digital, this makes the articles and features searchable; this will in turn broaden the scope of your audience. Another feature that ties in with this is that your audience can do a lot of the work of promoting your content. If they find it interesting they share it, they pass it on, or comment on it. Some features can rack up many comments – these too are all searchable, helping making your content and that link back to you stronger.
By Audrey Henry