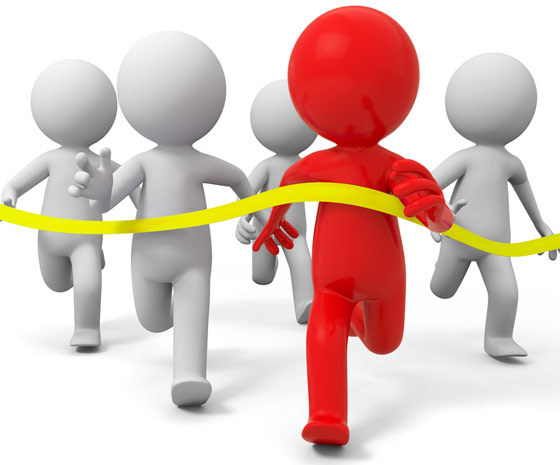 This month celebrates the five year anniversary of the iPad, it's difficult to believe that it has only been around a short five years as the first iPad was released on April 3, 2010. iPad has faced major competition from the likes of Samsung, Huawei and HTC and with the continued emergence of low-cost tablet brands now faces its biggest challenges to date.
iPad need to keep looking over their shoulder and keep both eyes open for upcoming opposition from Asian manufacturers, of which there are now more than 100 competitors. These companies are releasing new tablets with many feature benefits and all at a cheaper cost. Exciting news for digital publishers with compelling content to offer, as tablets make perfect devices for reading eMagazines and many other types of publications on.
Technology trends are shaping our world. This may affect the iPad negativity. The tablet has been taking over the desktop for years and now watch out tablet and iPad as the phablet is too looking to take over you with new devices such as the iPhone 6 Plus and the Samsung Galaxy Note offering larger screen sizes with all the benefits and convenience of a smartphone. Due to these changes in consumer behavior the tablet market is predicted to see a slow down in 2015.
Today's mobile and tablet scene is as broad as it is diverse, with an excess of options for the modern consumer to choose from. Even with the introduction to the market of the tablet with detachable keyboards the sales figures still remain rather modest due to most markets being over saturated and with consumers that have already purchased iPads and tablets as they find they don't need to upgrade and change device as much as they may have with a phone.
Tablet sales as a whole continue to rely on large business like education, healthcare and hospitality industries, these consumers continue to place large orders, which enable the sector to remain stable. However the top brands are certainly suffering over their lower prices counterparts.
How will Apple deal with this? Watch out for their retaliation and let's speculate on what they could possibly come up with next to ensure the iPad stays in the mix; perhaps more competitive prices or new attractive capabilities will be popping up in their iPad apps!
By Audrey Henry