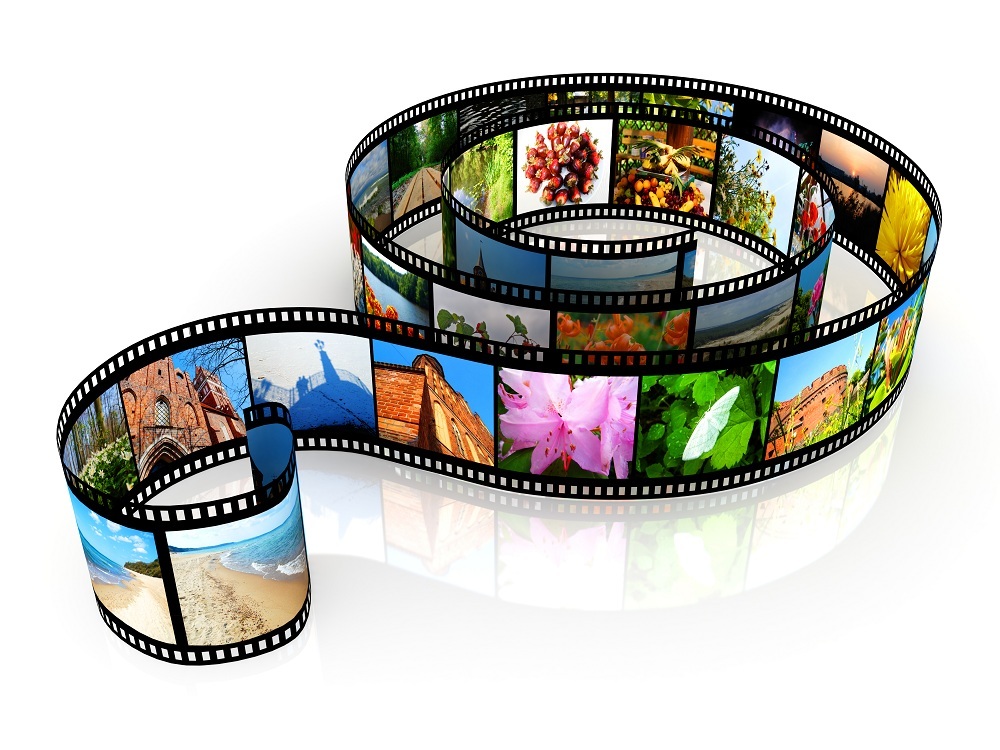 Midtown, Manhattan, Friday morning May 2nd was the setting and the time that The Wall Street Journal announced its intentions for moving forward within the digital age with the introduction the digital video magazine Signal. Announced as part of its NewFronts presentation, Signal, according to Michael W. Miller, the journal's senior deputy managing editor "will bring you now what everyone is talking about later" in the form of excerpts from top filmmakers and emerging talents, interviews with luminaries and a curated mix of short video dispatches from Journal contributors around the world.
"Signal will curate an eclectic mix of short video dispatches into an immersive magazine experience," WSJ Live anchor and master of the NewFront ceremonies Tanya Rivero announced to an audience of mostly media buyers and advertisers.
This move follows on from similar announcements from Condé Nast and Time Inc. who plan to produce platforms akin to Signal for their digital videos, The Scene and The Daily Cut respectively. It's clear where these mammoths of the industry see the future of digital media growing and dominating.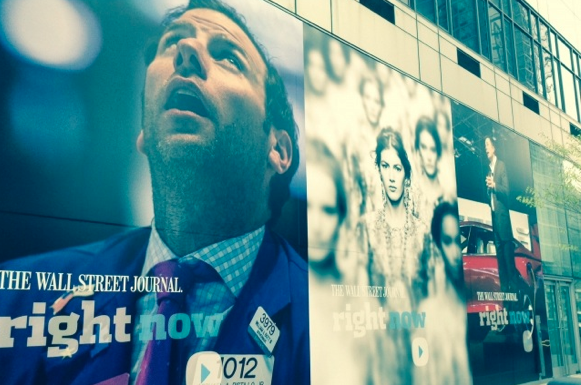 WSJ Digital gets 40 percent of its traffic from mobile
In a recent interview with Arti Patel of MIN online, WSJ. Custom Content Studio publisher Robin Riddle explained what he sees as the next emerging marketing trends when he said;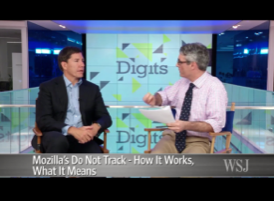 * Robin Riddle speaking with Arti Patel
"Video, mobile and data will be the big areas for the next few years. The trend for consumption patterns continues to be towards mobile. For example, 40% of the traffic to our own WSJ Digital network is now from mobile. All content will need to be optimized for people reading on that platform first. With video, people continue to want content presented in the visual format. As connection and download speeds continue to improve, mobile will become primary for video consumption meaning formats will have to change. On data, right now, there are not really any industry standards for measuring the performance of content marketing campaigns and that will change.
"

You can read more on How to Use Mobile Video Content to Reach your Target Audience here.
"Signal" promises to provide a unique experience for the end user and advertisers alike, the digital magazine will filter the world's news stories ensuring the best of what is in the media stream at the time is available through the magazine. Add to this the inclusion of works from the best film makers from around the world combined with showcasing some of the most exciting emerging talents and the very best videos the Journal's global staff will be working to provide and it is easy to see why Signal will provide an immersive digital experience.
Video is already a mammoth source of content and if predictions prove true it will be the major player in the content arena, according to BI intelligence report, online video audiences are expected to double by 2016, reaching 1.5 billion globally. That's right 1.5 billion, that's a whole lot of eyeballs…
Below is a video explaining how to assemble online publication with interactive features such as video.
Dynamic content has transformed the world of online publishing, we are no longer tied to static pictures and text when it comes to the publications we view, we now have the added value that audio and video bring to our publications, they say that a picture can speak a thousand words, well by this theory surely video and audio interaction can only enhance our publications and in turn then enrich the quality of the end users experience. The potential reach of video is second to none, below is some statistics supplied by the Business Insider which supports this statement;
• YouTube: some 40% of YouTube's traffic now comes from mobile. Compare that to just 25% last year and a paltry 6% only two years ago.
• By 2017, video will account for 69% of all consumer internet traffic according to Cisco; video-on demand traffic alone will have almost trebled.

• Audience boom: About 50 million people in the U.S. now watch video on their mobile phones. Fifteen percent of all online video hours globally are viewed on tablets and smartphones.

The power of video

• Including video in an email almost doubles click-through rates
• 82% of marketers confirmed that video marketing had a positive impact on their business
• People are more likely to comment on video than any other type of social media content
• 60% of web audiences prefer watching video to reading text
Enable a deeper engagement and understanding of the consumer
• Forging a strategy in terms of engaging with the consumer
• Develop a deeper understanding of your consumer's wants and needs
• Understand which content the consumer is viewing the most and what it is that the consumer wishes to see more of
• Further open the door of engagement by providing the type of information the consumer is actively seeking
Video enriches any publication within which it resides; in terms of content sharing, video is truly one of the internet's strengths and is forecast to have a major impact on consumer behavior in the coming year. In a previous blog I covered the many advantages that video offers backed up with statistics and figures, this latest announcement by The Wall Street Journal further strengthens the case.
Why not try out the free, fully functional trial of 3D Issue today and harness the power of video within your online publications.