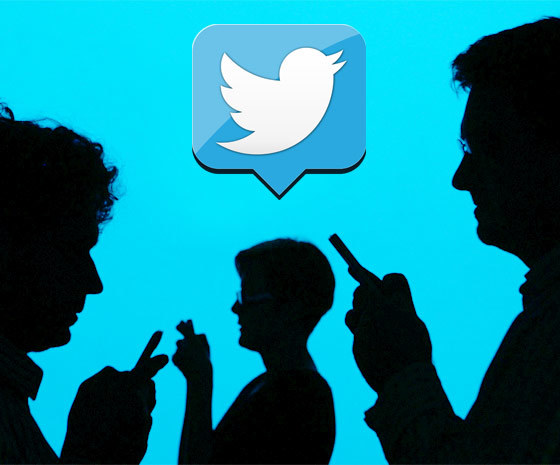 Before we look at how to market your digital magazine or e-book, let's look at some statistics about Twitter from www.jeffbullas.com and other sources that prove Twitter's worth as a great marketing channel. Marketers generate leads and close deals for the companies they represent through Twitter.
1. A mind blowing 300 billion tweets have been sent since inception.
2. Tweets with image links have 5 times the engagement rate.
3. Over 20 million fake Twitter users.
4. About 34% of marketers are able to successfully generate leads through Tweeter.
5. About 42 percent of the international brands post 10 tweets per day on average. (Source)
6. Promoted tweets boost offline sales by 29 percent. (Source)
7. 49% of monthly Twitter users follow brands or companies. (Source)
8. B2B marketers with Twitter accounts generate twice as many leads than those marketers who don't have an account. (Source)
9. 37% of Twitter users will purchase from a brand they follow. (Source)
10. About 88 percent of the B2B marketers are using Twitter in distributing contents. (Source)
Throughout this blog, we will be talking about some marketing techniques that can be used through twitter for publishers to market their digital magazines and e-books. Also, why not look through our popular free e-book, "Ways to market your digital magazine or e-book", via this link which discusses how to market your digital book and e-book for more detail?
Twitter marketing provides many advantages once implemented as part of an effective strategy.
Below are listed some pieces of advice that will help, once you have decided to spread the word about your digital magazine or e-book via Twitter:
Use keywords
Include the name of the book, the name of the author, the genre or topic of the book in your tweets. These are your keywords for search engine optimization. Each Tweet is a unique URL and is viewed by Google as fresh, unique content. This helps your potential readers and fans to find you and information about your book and also use them in your tweets to help readers find you.
Arrange tweets in advance
Scheduling a Twitter event weekly or monthly where you can host a chat, communicate and answer questions related to digital magazines or e-book would be of a great use not only to you, but to your customers as well you can do this via Hootsuite.
Purchase promoted tweets
Try out paid advertising on Twitter. You could start off small by promoting a tweet, or gaining more followers. Try this for a few weeks and rate how it affects traffic to your website, your leads and sales data. If it is positive, consider investing in a more lengthy paid Twitter campaign.
Utilize Hashtags
You may also use Follow Friday #FF, which is one of the most effective Twitter tools, to keep track of the followers who re-tweet most. You could try Throw Back Thurday also; you simply tweet an old pic, article or digital magazine of yours with the hashtag #TBT, lots of twitter users browsing under this hashtag will see your content. These are easy and free ways of opening up your content to new audiences.
Start a twitter conversation
Creating a community where you can ask your followers opinions on titles, book/magazine design and topics and thanking followers for helping them through the process of creating a book keeps them closer and lets them give you honest opinions. It would then simply lead to spreading the word about the new book. This kind of loyal customer relationships cannot be built overnight, thereby it is vital that authors or publishers consider Twitter engagement to be a regular and daily practice.
By Audrey Henry