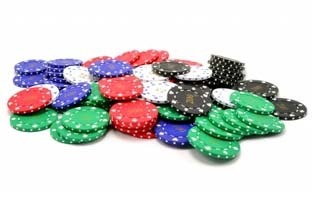 There are numerous advantages to creating digital publications in house rather than utilising a service from an external provider. 3D Issue allows you to convert your PDF to flash and HTML5 very easily in-house.
So what do we mean when we say 'creating in-house'?
Content creation will generally be carried out by a graphic designer or an agency on behalf of their client. Once this content has been created, so whether it is a virtual magazine or simple page flip book, the process of conversion can begin in-house using 3D Issue. An agency will charge for this as an additional fee unless the process takes place internally.
There are also on-line options available which will allow you to upload your PDFs to an on-line website where they will convert for you the same principals apply to that model as per the information below. Upload based services will change on a per page or per publication basis with a low entry price point.
So the question is really one of : On-line v Agency v in-house?
3D Issue will allow you to make an online catalogue interactive in ways that are not possible with flat content.
Some of the features which you can add using the software include, movies (inc. YouTube), Audio tracks, Reader comments, bookmarks, notes and a table of contents. Whilst 3D Issue will not make an on-line catalog for free….it will create such a publication conveniently and speedily in-house.
With the following type of knock on-benefits very possible in most enterprises.
Costs – the cost control possible with using 3D Issue is almost immeasurable! Unless you know exactly the amount of content you will be converting each day for the next year you can only estimate – but the savings will be substantial. 3D Issue ensures that each publication you convert costs less each time, as you purchase once and then use the software more and more. 3D Issue is sold as a lifetime license so you can create unlimited publications for content which you own past, present or future.
Staffing – 3D Issue in-house allows you to ensure that time and resources are distributed as and when required so that the entire process is managed from start to finish, using a service for the same effect might not be the best use of another key resource, capital. Service propositions will often charge multiples of the small set up cost associated with 3D Issue.

Planning – arising from the creation of digital magazines which allow you to be in control of the cost and staffing is the ability to plan more into the future and this goes for time, people and costs. 3D Issue has a clear and concise cost with no hidden surprises or add on-costs allowing for exhaustive planning even where your content creation target is not actually set in stone.
Logistics – Utilizing 3D Issue in house allows you to carry out the upload of your converted publication from your desktop direct to your intended location, no external access to your server is required – this can often be a security concern or an unfeasible practise of passing large files for upload in-house.
Search Engine Optimization – Using software in house will allow you to convert your publication and to upload it to your server which is one of the best ways to ensure that you gain as much SEO 'juice' for your content. When used in conjunction with an SEO strategy the HTML text which is extracted from your PDFs can be added to your site map so the search engines recognize your new content as part of your site. The on-line upload services will not offer this as they will be hosting the publication so you will gain only a link. For more information on SEO and 3D Issue see this blog post.
If you have any questions on the topics above or any feedback we would love to hear from you contact us via info@3dissue.com
By 3D Issue