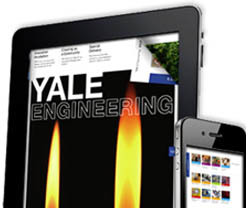 The proliferation of smartphones continues to rise among 15- to 24-year-olds in the UK. There were over 22m app downloads in the UK last year. It's fair to say that the education sector has finally embraced mobile into their digital strategy to enhance communication with current and prospective students. There are now more than 30 universities and nearly 50 FE colleges with a mobile app of some kind in the Apple store, and this trend will continue to rise.
Universities and colleges have identified a number of key areas where direct communication with the student through their mobile handset can assist them in putting information at their fingertips quickly and efficiently. Some of those ideas are listed below:
– Deliver student prospectus in an innovative way
– Interactive maps for when students first arrive on campus
– Library Loans Apps
– Timetabling put straight into their mobile calendar
– Accessing staff directories
– Utilising mobile for small payments on campus and access to course work.
– Course Notes Apps

For those institutions who have already invested in mobile apps, the debate centres around providing access to all students across all devices and not just those who possess and iPhone or iPad. Best apps should therefore be device agnostic.
The majority of the functionality delivered through a native mobile app can be applied to a mobile web app, and advances in mobile and web technology will mean more and more institutions will turn this way.
The investment does not have to be a big one initially. Whilst there are many intricate mobile app development tools on the market, they often require an app development tea, which is money and resources that a university may not have. Many colleges and universities are using digital publishing tools to create native apps that can house relevant information they want to share through the iTunes store and through Google Play.
These apps can be custom branded and some can even be used to publish suitable material through their Facebook pages, reaching prospective students where they like to hang out. University apps undoubtedly serve a wide variety of functions on campus and their use will continue to grow and diversify in 2013.
By Linda Daly