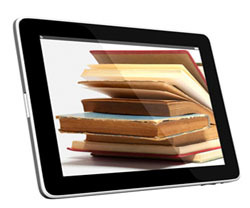 Students and their parents are looking for clarity around university offerings and how they can distinguish one from another. The rise in tuition fees is bringing international options into play, meaning universities are competing on an ever broader stage than before. This is forcing divergence in many higher educational institutes.
Some US for-profit institutes are reputed to be spending up to 20% of their budget on marketing, sparking a trend in several other countries. Part of that budget will involve getting the correct people on board. Universities are looking for marketing talent to help bring a fresh approach, not necessarily those who have 'grown up' within the system.  Their fresh eyes will bring an increasing amount of focus to online marketing strategies that have been developed in the private sector.
•  Sites must be designed and implemented in several languages to attract that ever increasing number of international students.
•  Content layout must be optimised for all platforms including the tablet and mobile devices.
•  Facebook and other social platforms play a growing part of all online marketing strategies. That's where to advertise and post content.
•  Create more engaging visual content, keep blogging and promote it across all social networking platforms.
•  Manage your reputation online. One negative review could be enough to keep students from enrolling. Responding to your online reviews shows that you're committed to improving the student experience at your school.
Don't throw your money away on old-fashioned marketing initiatives that don't give you the return on investment like they used to. Stop doing what isn't working and take a chance on something new. You can potentially reach a whole new demographic of prospects you never would have reached before.
Why not try 3D Issue EDU, a creative digital publishing solution that allows you to create engaging visual media rich content that can be shared across social networks and viewed on tablets and mobiles. Engage your students from 'cradle to grave' by using it as part of your online marketing strategy right across campus. Click here for examples of where it has helped universities like Duke and Yale.
By Linda Daly