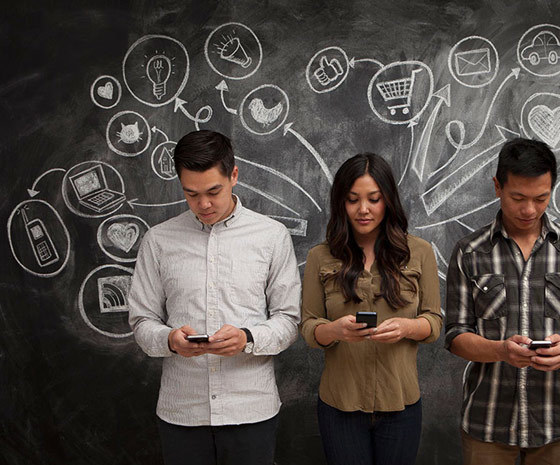 Calling all mobile marketers! Today's blog will give a rundown of the top types of mobile marketing techniques that are in use today and look set to continue in 2015.
If you would like to accurately reach your target market, then there is no better means than communication through the most personal, always-on device your target audience possesses.
Ways and means of effective mobile marketing in 2015
1. Text messaging: Regular contact via messaging has proved effective. Texting useful info, offers, coupon codes and generally letting people know what's going on in your business keeps you fresh in their minds.
2. Run competitions to grow database of mobile subscribers. Advertize your competition everywhere you can; social media, posters, tv, radio, flyers, email campaigns, then have the entries via mobile, thus building a large database of mobile contacts.
3. Direct calls: Start a direct dialog with your client. Ask how you can help them personally. Getting to know your customers varied opinions can help your business develop in the right direction.
4. Sendmode: Sendmode is a leading provider of low cost bulk SMS Text Messaging solutions to thousands of organizations in the UK, Ireland and South Africa.
5. Marketing campaigns via email: Emails become instantly accessible, with the majority of mobile users are always online.
6. Branded business app: 3D Issue can help you create an app that is customized and tailored to your specific requirements.
7. Creation of eBooks, e-magazines, newsletters, e-catalogs: I have linked all these with digital publications above so you can click on any word and it will launch the ebook on whatever smartphone, iPhone, tablet, iPad you are on. Imagine the potential for mobile marketing one of these could have for your content. Not only is it handy for small devices, the e-publications created with 3D Issue digital publishing software will open on PC, Mac, laptops, eReaders also. All bases are covered to allow content to reach its maximum audience.
8. Aggregation of online content in a hub: A hub can automatically adjust to any screen size, making it a ideal way to market a lot of information in a structured, coherent, visually pleasing manner.
9. Curation of trending news in a hub, as the hub auto updates as the original feeds it has been created with do, then the newest stories are going to be easily accessible via mobile. Load your hub with content that interests you, be it your sport, celebrity, arts, culture, real estate, stock market, or global news you are interested in. View a quick video tutorial on how to add trending news to a hub.
To conclude, I will again express the importance of direct marketing communication.
Building a two-way relationship: Because mobile is a more personal form of communication, the scope, to build trust and the loyalty of a customer is highly likely.
If you would like to create a digital publication or a hub or get an app in place in your mobile marketing strategy simply email info@3dissue.com for some expert advice on how to get started.
By Audrey Henry