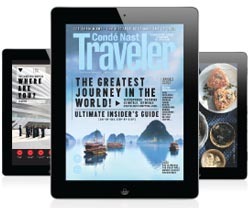 Which industry sectors lead in the adoption of the digital brochure as a marketing tool?
According to the latest reports, the leisure and tourism industries are championing the digital brochure. This article indicates that the tourist sector has made significant efforts to introduce digital technologies in order to promote its offerings in a more engaging way. Thus, an iPhone App and e-Brochure were produced to promote beaches in Kent last summer.
What is the main objective to introduce digital technologies in this sector?
The report asserts the 'beaches and bays guide' main goal is to promote the area via new technology to engage whole new generation of potential visitors. In the words of the local councillor 'The app and e-brochure have no geographical boundaries, so their potential is enormous'
The article explains that the App and e-brochure will offer the following:
– Maps and information about beaches
– Descriptions and details about facilities at each beach as well as a map and a list of things to do, such as sailing, surfing and trips
– Information on beach safety and advice on the top seaside places for family fun are also included.
The app can be downloaded free and the e-brochure accessed through the council's website.

Can you identify more efficient ways to reach your target audience?
Digital publishing can allow you to produce different kinds of publications – and the digital brochure has certainly a great potential for different industry sectors. Consider the benefits of reaching a wider audience through an e-Brochure – the interactive features available can facilitate the creation of a digital brochure that stands out among the rest!  For more information on digital brochures, download our free e-Book entitled 'Marketer's Guide to creating interactive brochures' and check out this blog post on a 'Step by step guide in how to create digital brochures'.

By 3D Issue