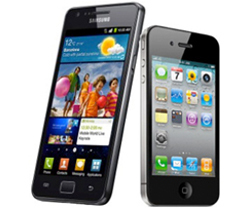 Which are the top Smartphone platforms to be considered in the digital market place at the present time? The mobile devices platform has become increasingly important for digital publishing purposes– particularly the Smartphone has gained an outstanding position as one of the preferred devices. This blog will reveal the main players in the Smartphone platform based on an updated statistics reported by comScore as can be seen in the graph below: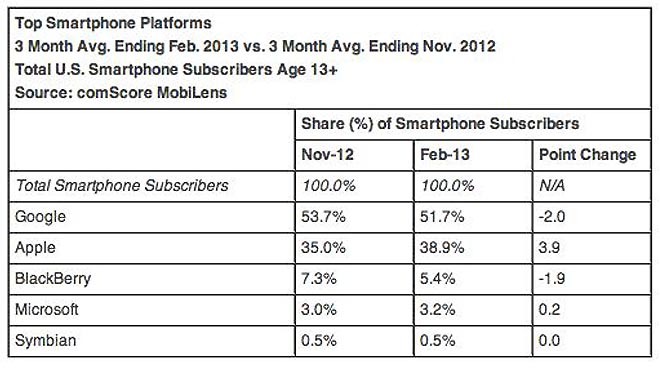 According to Techcrunch.com, one of the highlights in this report is that Apple has once more reclaimed its position as one of the strongest players in the US smartphones market thanks to the increasing number of subscriber on a monthly basis 'During the three-month period covering November 2012 to February 2013, Apple added 8.9 million new iPhone subscribers – Apple's share of the total smartphone subscriber base  grew to 38.9 percent from 35 percent'. Techcrunch.com explains that ComScore's figures also shows that Apple remains in leadership in terms of Smartphone manufacturers.
The success of Apple is considered by some experts as a reward for the strong performance of the iPhone 5; and the company efforts to engage users with innovative product offerings seem to have worked well.

Interested to provide your readers with accessibility to your digital editions in Smartphones?
3D Issue allows the creation digital editions for desktops, laptops, mobile devices and tablets; as well as Apps for iPhone, iPad and Android. Attend an online demonstration to view each of the step involved in the creation of a digital magazine for a range of platforms including mobile devices. 
If you have any comments or ideas, please drop us an e-mail at customerservices@3dissue.com