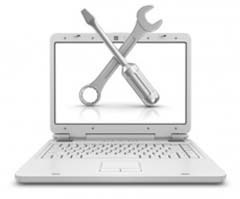 We often receive emails from customers asking for recommendations of resources or services they can use to help with design and marketing of their 3D Issue digital editions. Here we've put together some top free resources you can use to get the most out of your digital versions.
Images
Anyone who has a blog or online publication comes up against the challenge of where to source decent images that have the correct usage license.  Stock.XCHNG is a site that collates together images from photographers who allow the use of their photos free of charge.
Flickr has become a well known source for images which users have chosen to offer under a Creative Commons license, photographers upload photos with creative commons licenses that allow you to use with giving credit to the source.
TweetDeck
There are lots of free applications to track and manage your social media accounts. TweetDeck is one of our favorites, it is a desktop application that helps manage and organize your Twitter account.
Video Conversion Tools
Videos are a great addition to your digital magazines. 3D Issue requires you to upload videos in .flv format, if you have videos in other format then you can use these free converter tools to quickly convert the video into flv format.
FLV Crunch for Mac is a free, video file converter that can handle a variety of formats including MPGs, MP4s, MOVs, AVIs, and WMVs. For Windows users, Riva FLV encoder enables you to convert AVI, MPEG, Quicktime and WMV files.
Toddle
We are often asked to recommend methods to help promote digital editions. Checkout this email marketing tool www.toddle.com – it's a web based service that gives you a variety of professional designs to create your email newsletter. You can use the templates to input brief introductions to articles and links to your digital 3D Issue publication, then send to your email account and forward to your clients/prospects.
YouTube tutorials
If there's a design technique or software feature you're hoping to learn and use, chances are there is a video that can demonstrate it.  Check out these PhotoShop tutorials that cover many design techniques for brochure/magazine creation. Also don't forget 3D Issue tutorials can be found here.