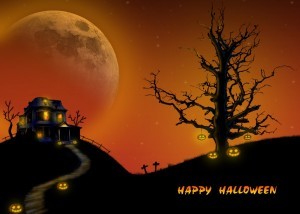 As the spookiness of Halloween comes close, Here's a list of the most popular horror e-books for the readers to bring a fright to their night.
Miss Peregrine's Home for Peculiar Children by Ransom Riggs is about an intriguing series of peculiar events that happen in a mysterious abandoned orphanage along with a collection of curious photographs. The novel blends fiction and photography to provide a thrilling reading experience and is one of the best sellers over the Halloween period.
Sanctum by Sarah Fine, the Author has captured the reader's eyes through its adventurous, imaginative thriller into the Lela and her best friend Nadia story.
AngelFall by Susan Ee is a post-apocalyptic type novel, with characters of angels and demons.  Having gained a five star review line, the readers describe it as a perfect story line with an in-depth reading experience.
Big Pumpkin by Erica Silverman and S.D. Schindler is for the young age group 4 and up. The book is filled with colourful choice and finely tuned balance of drama and comedy.
All editions of The Twilight Saga series remain the most favourite among the teens, who enjoy the joy of reading the vampire novels.
The 13 Nights of Halloween released on July 26th 2012 is a popular book amongst the young age group because of its clever, creepy Halloween effect for the readers.
City of Lost Souls by Cassandra Clare is the New York Times best seller with its horror story line combined with demons and thrillers all the way.
The Vampire Diaries by L. J Smith has become an all-time favourite for teens and older age group.  The novel is about unspeakable horror and events that happen between three characters.
The Graveyard Book by Neil Gaiman is about a boy, who lives in the graveyard being raised by ghosts, with a guardian who belongs to neither the world of the living nor the dead.
Apartment 16 by Adam Nevill is a story about an empty apartment in the Barrington house of London. The book is filled with horrific and inexplicable events that happen in the building.
Hope this list helps you to pick a Halloween spooky book,
Happy Halloween Everyone!