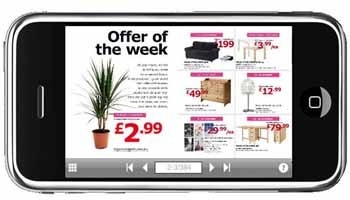 Different industry sectors have been benefitting from the digital developments unveiled in the last few years. This blog deals with some of the most outstanding digital technologies in two sectors: education and retail.
One of the sectors where new digital technologies have been successfully adopted is that of education. This article emphasizes that the introduction of e-text and Kindle has made huge changes in the sector. Thus, Kindle devices and applications can allow learners to access 'published works in their choice of context; kindle device, desktop, mobile app or switch between them'. Moreover, the latest Kindle fire tablet form Amazon provide users with new types of presentations; which include interactive charts and graphs, embedded media, embedded discussions, sharing and borrowing and live discussions.
Macmillan Education also reports that their recent projects include the following: e-learning materials, macmillanscience.com for the curriculum markets; eTests, ebook developments and a free online dictionary. Likewise, they have adopted other digital publishing technologies such as a digital catalogue and interactive whiteboards.

Mashable.com reports that using mobile technology have also brought about important changes in the retail sector. Brands like IKEA and Land's End have been implementing this channel mobile to interact with their consumers. Likewise, many online retailers are currently offering catalog apps to allow their customers to view products on their iPad. Mobile shopping can bring the shopping experience into a whole new level as it could even enable shoppers to virtually try on clothes!
Undoubtedly, the introduction of new technologies such as the iPad, the iPhone, Kindle Fire and mobile technology have made huge changes across sectors. Nevertheless, many industry sectors have yet to take full advantage of the new features that the latest digital publishing technologies can provide to ensure an interactive, functional and engaging experience. If you are interested to know more about the latest digital developments in your own industry sector and how to implement them, drop us an e-mail at sales@3dissue.com
Image thanks to the nice folks here.
By 3D Issue