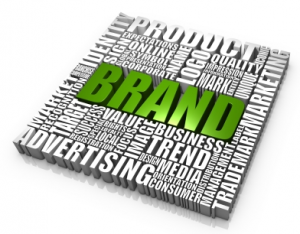 Magazines and the print industry in general are entering tough times. We are all aware of the continuing fall of print AD revenue and the advertisers migration to online advertising. But in recent times a number of market leading publishers are coming up with more innovative ways to generate revenue from their consumer base.
Advertisers use publications to target their customer base, so their publication is their cultural currency and why shouldn't digital publishers use this cultural currency as a financial guarantee.
Esquire Magazine, published in the US by the Hearst Corporation, have started promoting their  furniture line throughout the magazine. Glen Ellen Brown, vice president of Hearst Brand Development, says that Hearst has actually been focusing on brand extension for 20 years, including popular product lines for other properties like Country Living and Seventeen. "We really have the expertise and depth of doing this for decades and we work hard to bring integrity to that," she says. "You have to be really careful because brand dilution is right around the corner from brand extension."

Bob Sauerbrauter, the new president Conde Nast, is implementing a similar program for their series of properties that are seeing less of a reliance on advertising, overseeing the "integration of the company's print, digital, social, e-commerce, consumer insight and other assets to create comprehensive marketing solutions."
Magazines are awash in consumer insight about their subscribers, which gives them a unique advantage for creating product. When surveying the landscape to see what to offer its audience as the perfect Esquire brand extension, Brown says the choice became obvious when, through market studies, Hearst noticed that men were taking a more active role in purchasing furniture. "We started to do research and saw that men were much more involved in shared leadership decisions about their space — they were interested in a space that was theirs," says Brown. "We really felt we could grant that wish."
The Irish Independent national newspaper for example, ship a small custom catalog targeted directly to their customer base. All items are especially selected to fit their customer profile and all purchases are made direct..
By 3D Issue