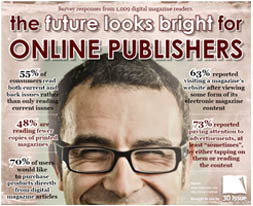 Today we are pleased to present the latest in our series of Infographics this one is entitled
'The Future looks bright for online publishers'
This particular Infographic is based on findings from a study by The Association of Magazine Media (MPA) the study was titled "The Mobile Magazine Reader: A Custom Study of Magazine App Users" as reported recently by Mequodo.
These interesting findings provide some key information on the digital magazine reader's behaviour, which we have highlighted in this infographic. Salient points indicate that archiving and back issues remain a consistent attraction for readers which are something we touched on in our August 3D Issue Blog post last year which is available here.
Increased consumption off digital content also proves positive for the industry. Readers expressed the notable interest in combining consumption of digital publications with a shopping experience. A high proportion of readers visited their chosen title's website post reading their digital publication.
Why not add this Infographic to your site or blog with our complements and share it with your followers? To do so use the embed code at the foot of the image. Enjoy.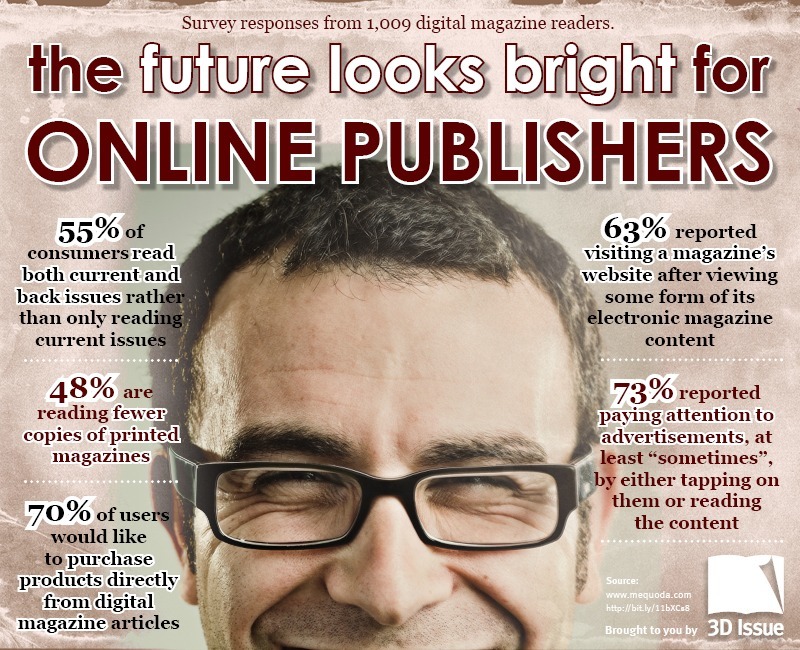 Embed This Image On Your Site (copy code below):