This blog post shall look at some of the aspects which are prevalent with regard to digital publishing  in relation to the 'e-Textbook' market.   Digital publishing software has now advanced to the stage where educational institutions are considering moving to eTextbooks entirely over their hard copy alternatives.
Advantages being touted include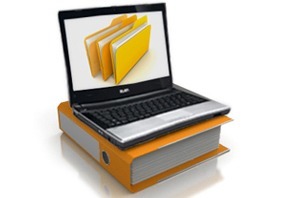 :
The portability of an eTextbook
The Interactivity offered by e-books
Easily updated
Easily delivered
Higher levels of engagement
The issue regarding this shift is that the move is based around technology and adoption of certain devices to make the concept viable. If we are to believe the forecasts by Apple the iPad will eventually "revolutionize" the classroom in the same way that they have changed the way people buy and consume music and movies.
eTextbooks can take various forms which will include
Text books from the large publishers distributed as textbooks
Content developed by Institutions and distributed directly to classes
Self published works

There is the possibility that certain schools or students may not be able to provide these devices, perhaps a the less expensive eReader device would be more suitable at a price point of US$100 approx versus the more expensive tablets like iPad which can start at US$499. When books still have to be purchased after devices at this price Apple will have a challenge.
Pricing for eTextbooks will it seems follow that of the mainstream market – they will be the same or only slightly less expensive there are of course the advantages associated with eTextbooks which should make this worthwhile.
---
Why not download a free 14 day trial of 3D Issue Digital Publishing Software today !
By 3D Issue