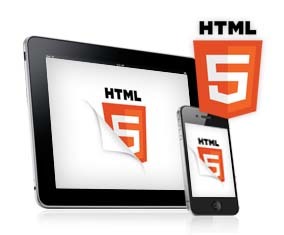 Here at 3D Issue we've embraced HTML5 particularly since the release of our Version 5 software in 2012 which included HTML5 versions of publications for consumption on Mobile devices like smart phones, iPad and other tablets.
Since then 3D Issue has gone from strength to strength building on V5 to bring full iOS and Android app store download capability in Version 6 which launched also in 2012.
Some of the current advantages of HTML5 include:
1.  Simpler coding for programmers;
2.  Easier Audio and Vision support;
3.  SEO friendliness;
4.  Responsive design possibilities;
5.  Location services.
The recent developments around HTML5 include the announcement by the World Wide Web Consortium (W3C) that the standard is now 'feature complete' note whilst 'feature complete' might not be fully defined under W3C standards this standard is sure to be reached and soon.
Notably W3C indicate how:
"These specifications are now feature complete, meaning businesses and developers have a stable target for implementation and planning."
It becomes apparent that the threat to news standard at present is also focused around browser fragmentation but that HTML5 may be used to counteract this in significant ways. Browser fragmentation refers to the different devices and the browsers they may use. Responsive design is one key aspect of HTML5 and browser fragmentation may be seen as its enemy…



The consortium goes on to express just how important HTML5 is really going to be:
"HTML5 is the cornerstone of the Open Web Platform, a full programming environment for cross-platform applications with access to device capabilities; video and animations; graphics; style, typography, and other tools for digital publishing; extensive network capabilities; and more."
Other developments in HTML5 include work in relation to performance metrics a core aspect of all web activity this pursuit is fronted by W3C compatriot the Web Performance Working Group.
Create HTML5 digital publications for mobile today with the 3D Issue trial which is available for 14 days from www.3dissue.com
By 3D Issue