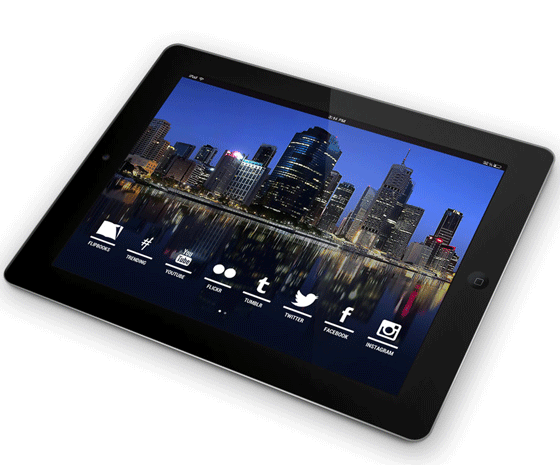 As the move to digital becomes popular business owners are looking for ways to stay ahead of the competition and ensure their products and services are being marketed correctly and to their advantage. With so many ways to promote your products and having to keep track of numerous blogs and social media accounts business owners are now looking for a way to stream their content channels through a single app.
Business owners are mainly focussed on selling products and ensuring their marketing techniques are kept updated, therefore coding and technical issues are not their strongest forte. In today's blog we will take a look at how you can stream your content to a wider audience through the use of a single app whilst leaving out the technical terms and details.
This may seem like a difficult procedure however it is made 10 times simpler with the use of 3D Issue apps. When you mention creating an app many people get anxious, don't worry though with 3D Issue apps you simply follow the step by step guide and your app will be created and ready to go within minutes. Why choose 3D Issue apps to stream your content you may wonder, well with this particular software you are provided with a number of amazing features that help you make the most of your app.
Some 3D Issue App Features include:
• Unify content
• Cross platform
• Auto-Updating
• No coding needed
• Social Sharing
• Flipbook Integration
More in-depth information on these app features can be found here.
With 80% of your audience choosing apps over mobile browsers you need to think about ensuring your content is also available via an app. Many people now-a-day's like to be able to gather information in the one place; they do not want to be streaming through pages of search engine results to get the information they are looking for. With 3D Issue apps you can easily centralize all existing content marketing platforms such as your blogs, feeds, alerts and even social platforms into one area, with this it also pushes fresh content to your app ensuring the end user will receive the most updated information available. A huge advantage to using 3D Issue apps to stream your content is the accessibility factor, 3D Issue apps is cross platform, which means your app can be accessed on every iOS or Android platform your end users decides to use.
Now that you know how to stream your content channels through a single app why not get started today.
For any further questions or queries contact our support team who are on hand to assist you.