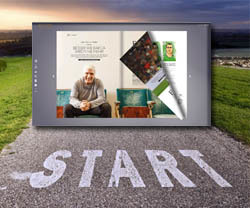 It's an online world we live in, of that there is no question, you only have to look around and you can see the connected worlds influence at your every turn. Take a moment and look around you, seriously, go ahead, look around and count how many things are influenced by the power of the internet and connected devices. I think you may be surprised by how many you find and additionally how many you didn't realize existed.
Smartphones and tablets have had a huge influence on how we locate and digest content; they are quite often, for the majority of us, the first port of call when we have queries that need to be answered. Increasingly, these connected devices are where we are reading a lot of our literature. This literature would traditionally have taken the form of the paper magazine or book; often these would have been our only means to satisfy our thirst for knowledge about interests and hobbies. Online culture has shifted this focus considerably.
This online culture that has enveloped many of our lives has ensconced the world of publishing to such a degree that many publishers now offer their print editions with a digital version, indeed some publishers have gone with a digital only approach. This is clearly a market that you would be well advised to become familiar with especially if you are planning on starting a magazine or supplementing your existing literature. This leads us onto the subject in today's blog in which I will briefly outline some tips for you to start a magazine in the digital age.
1. If you have already been producing magazines for print then you are half way there, you can use your existing PDFs you would use for your printed magazine to assemble your digital publication.

2. Download the 3D Issue Free Trial or purchase a license by contacting sales@3dissue.com.
3. Install the software and set up your domains and logos, you can see how this is done using the video tutorials on www.3dissue.com. It's quick and easy. FTP and SEO information, SEO stands for Search Engine Optimization and it is used to optimize search on the web, you can also add Google Analytics ID to tracks stats on your publications. Read more about tracking in this blog: "The Benefits of Converting PDF to Online Magazine."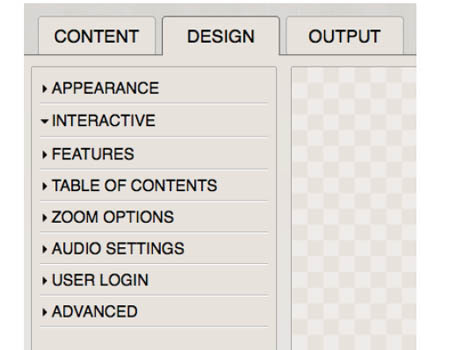 4. Import your PDFs into 3D Issue software
5. Go to the Design tab and choose which features you would like to include. Simply apply these features to each page of your magazine. Add rich media, colors and effects. There are lots of resources on the website to help with this process including videos, guides and live interactive webinars.
6. Go to the Output tab and select how you wish to distribute your digital magazine e.g. via Browser, Facebook, standalones such as CDs and through the 3D Issue App which allows your end readers to view your publications offline on devices such as iPad.
7. Preview and Build: Take a few moments to preview your work, make a few amendments if you wish. Then all you have to do is click "build" wait a few moments and your magazine will be created.
Below is a recent example created for the Super Bowl