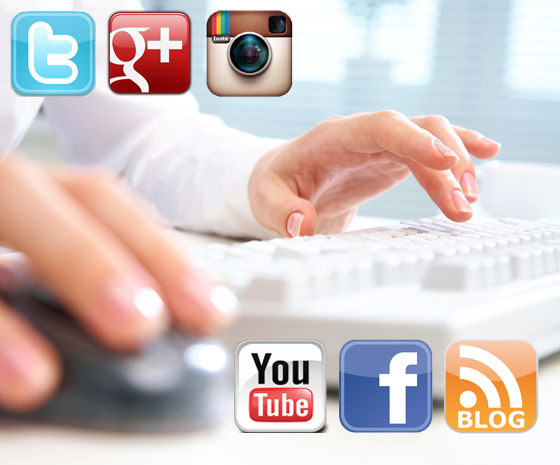 The self-publisher can take one of many positions within the publishing market. The scope to market through social media is getting exciting with new marketing tools such auto updating Content Hubs.
Self Publishing can range from the small to the very large. EL James the enigmatic author of the "Fifty Shades of Grey" recently saw unprecedented success with the popularity of her book. It is now the fastest-selling book of all time. The smash hit book sold over a million copies a day at launch. The work has been open to much criticism for its adult content, but obviously was executed very well, something the author has accepted with some surprise.
The marketing message for a self-publisher will vary depending on budget, audience, and scope. What works for EL James might not necessarily be possible for the hobbyist publisher, but certain tactics can bring very positive results.
For this blog post we shall consider the mainstream techniques which can be utilized for marketing communications with regard to your manuscript!
Launch Your Own Blog
You are a writer, why not branch out? A blog can gain you much needed publicity easily. Is your publication a niché piece of work? Or is it perhaps more mainstream? If you've got lots of ideas on your area of interest, why not start your marketing campaign with a blog on your chosen topic. Creating your blog page is possible via hosted solutions from WordPress or Blogspot. Write each blog around a keyword phrase; this way you will gain maximum traffic through the range of blogs you create.
Social Media: Facebook, Twitter, Google+, Instagram and YouTube.
Harness the potential of social media by starting with your own network. Maybe your publication is available on one of the major bookstores or hosted on your own website either way share a link to your publication as soon as it is ready or whilst in development. If your group is particularly interested you may consider providing updates as your chapter count grows.
Seek Expert Help
There are numerous service providers out there for ebook preparation. These will take the pain out of the process, but remember that these options can prove expensive. Service providers who build e-books can charge up to $500 per manuscript which for the smaller publisher could be quite prohibitive. Levels of service will range from cover design to ISBN numbers. Your publication should have an ISBN which will incur some costs.
Showcase Your Online Content:
Collect all your web sources together via an aggregated Hub. All your ePublications, blogs, social sharing and more can be merged and will automatically update as the original sources do. This content can also be fed into mobile apps, making your scope and marketability much wider. See more in this intro video on Hubs technology.
Start in a Niché Market
Niché publications and markets generally will be easier to gain traction in. Why is this? Mainly writers being fewer in number. Note however, that a poorly written publication will always fail regardless of the size of the market. Strive to create the best, then market with the best tools available.
For more social media marketing strategies for publishers, check out this tutorial video on how to add social plugins within your ePublication:

By 3D Issue