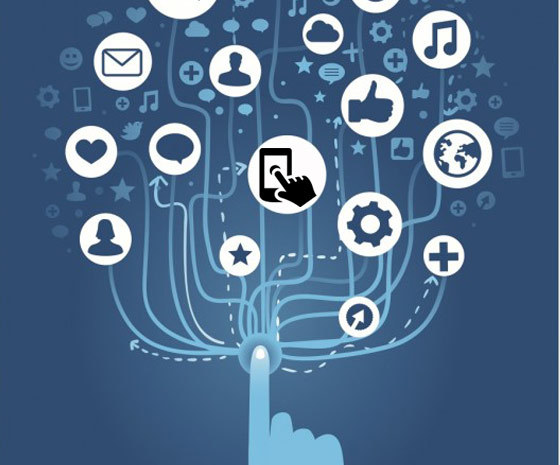 In today's blog we will discuss why the future looks bright for mobile. iOS and smartphone marketing has taken innovative leaps in such a short space of time. Technology roles are in transition, more and more people are turning to mobile for most of their web browsing and online communications. The computer screen, that once was the portal for many tasks, is now being replaced by the more convenient, portable, and accessible smartphone one.
Mobile marketing is vast and the rate of opportunity it can offer to business is immense.
The scale of content now created with a mobile audience in mind is expanding every day. Content marketers are creating blogs, videos, digital editions, content hubs and apps designed around gaining traffic, leads and customers from the mobile sphere.
Create digital publications that are like custom magazines for your company. Content for the publication could include your organisations products, services, industry insights and relates news.
See an example below; the BFA Florist digtal publication suitable for viewing on mobile, ios, tablet, eReader, PC, Mac and tablet devices. Click on the image to launch the e-magazine on whatever device or computer you are on.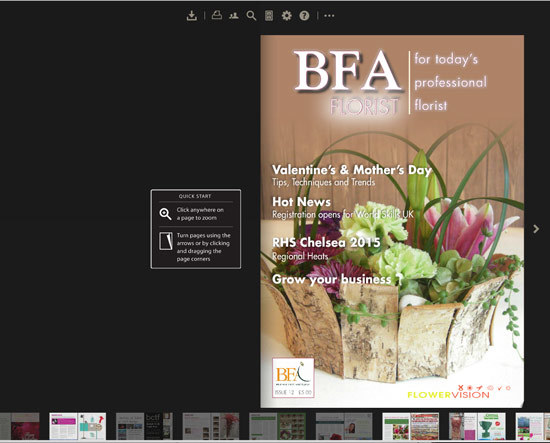 On the front cover, each of the 4 topics has direct links embedded in them to the page that that article is one. If you would like to avail of this feature, see the video tutorial on how to add jump to page to your digital edition.
Mobile distribution of content:
Another new trend in creating mobile content for marketing purposes is the hub. The attractiveness of using this web-based tool is the accessibility, quickness and easiness of it. You can generate lots of hubs from your online content, and share them by url. Hubs can also populate apps, thus putting your content in the best position for a mobile audience.
Both online and offline opportunities:
Publishers are creating branded business apps to showcase their content. There are a few key design app principles to stick to and your app can look professional, customized and fully adapted to all phones in no time. Create and app with 3D Issue and our expert app team will ask for your logos, images and design specifics to generate a fully customized app for you. Our team submit the app to the app and play stores so the process is handled in the best way for all. Once approved by the app stores your new app is ready and you have another marketing & content creation box ticked.
Thank you for reading today's blog, I hope you found these innovative ideas for tablets and smartphones marketing possibilities inspiring.
If you would like to create a digital publication, hub or an app to market content to your target audience simply email info@3dissue.com for some expert advice on how to get started.
By Audrey Henry