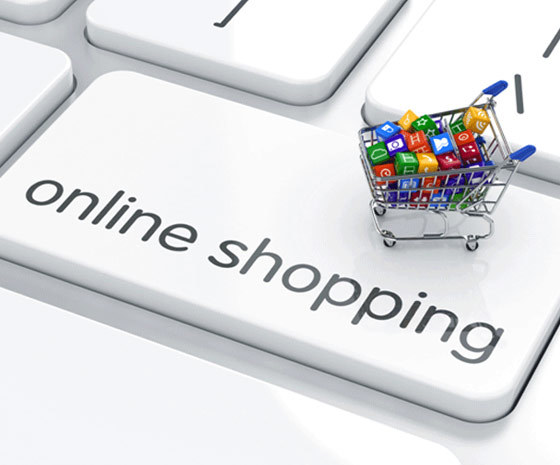 In today's blog, I will share some breaking and exciting news for small businesses that rely heavily on Google advertising.
Let me first start by saying that without customers your business would not exist. As dedicated company workers, we are always thinking about our customers. Which is not a bad thing at all, the more you know about your customers, then the happier they are. As print ads can be expensive, we are all turning to the internet seeing as the majority of people spend their time with their heads in their phones.
As marketers, we are constantly trying to come up with new ways to attract new customers and most importantly keep them. Key to the attraction of new customers is the ways in which we advertise our business both online and offline.
Google understands the importance of having customers at the top of their priority and thanks to Google they have recently released an update with a new feature called 'Purchases on Google'. Which is making it a quick and easier way for customers to buy products directly from the mobile search ads. Shoppers who click on the ads on their phones will be directed to a Google web page to make a purchase of that single item. It's more beneficial for the customer now because they will now see a 'Buy Now' button redirecting them to the page for the product from the mobile search results.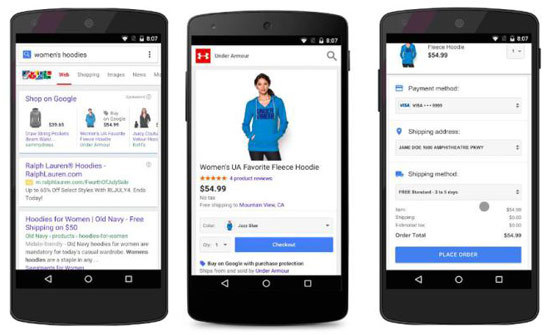 Image thanks to nice folks here.
But just because the page is hosted by Google, doesn't mean there's a link with them and your customers, it is simply between the customers and the retailer. Shoppers will also gain access to the location-based information, including on discounts on items and the working hours of stores a user is close to. They're really doing us all a favor and making purchases easier on mobile devices, Google is just trying to strengthen relationships with merchants and their customers by reducing friction between mobile purchases. We hope to see an increase in sales due to this new update.
We will know the results and how successful this new feature is over the next few weeks due to Google having a dozen or so retailers testing it out, and hopefully by late 2015 early 2016 it will be broadly available for all companies.
But not all of us have time to be waiting around to see the effects of the new launch, as they say, time is money. But there are other ways of advertising that any business, big or small, can use including creating a digital magazine with 3D Issue.
Flipbooks with 3D Issue
You can design your own online magazine to reach your customers anywhere on any device. You can help bring your business to life by including images, videos and audio files, with the help of the flipbook you can have all your information about your company in one place with links to your blog, website and all social media sites such as Twitter, Pinterest, Facebook etc. Check out this informative blog from our archive that illustrated how you can utilize advertising with interactivity within an online magazine.
It's such a simple but effective marketing idea for your business. Now that everyone is reading their information online these days it's a great advantage to have a digital magazine made and cheaper than printing out thousands of magazines that would be thrown in the bin and only reach a certain amount of people, it will be there forever and you will be hard to forget. You're always providing your customers with the freshest content of your choice and can be available globally. You can view samples here or try our free trial which is fully functional for 14 days.
Interested in making an online magazine? Contact us at info@3dissue.com
By Georgia Keys